Dog Training In Woburn, MA
Jun 30, 2020
Training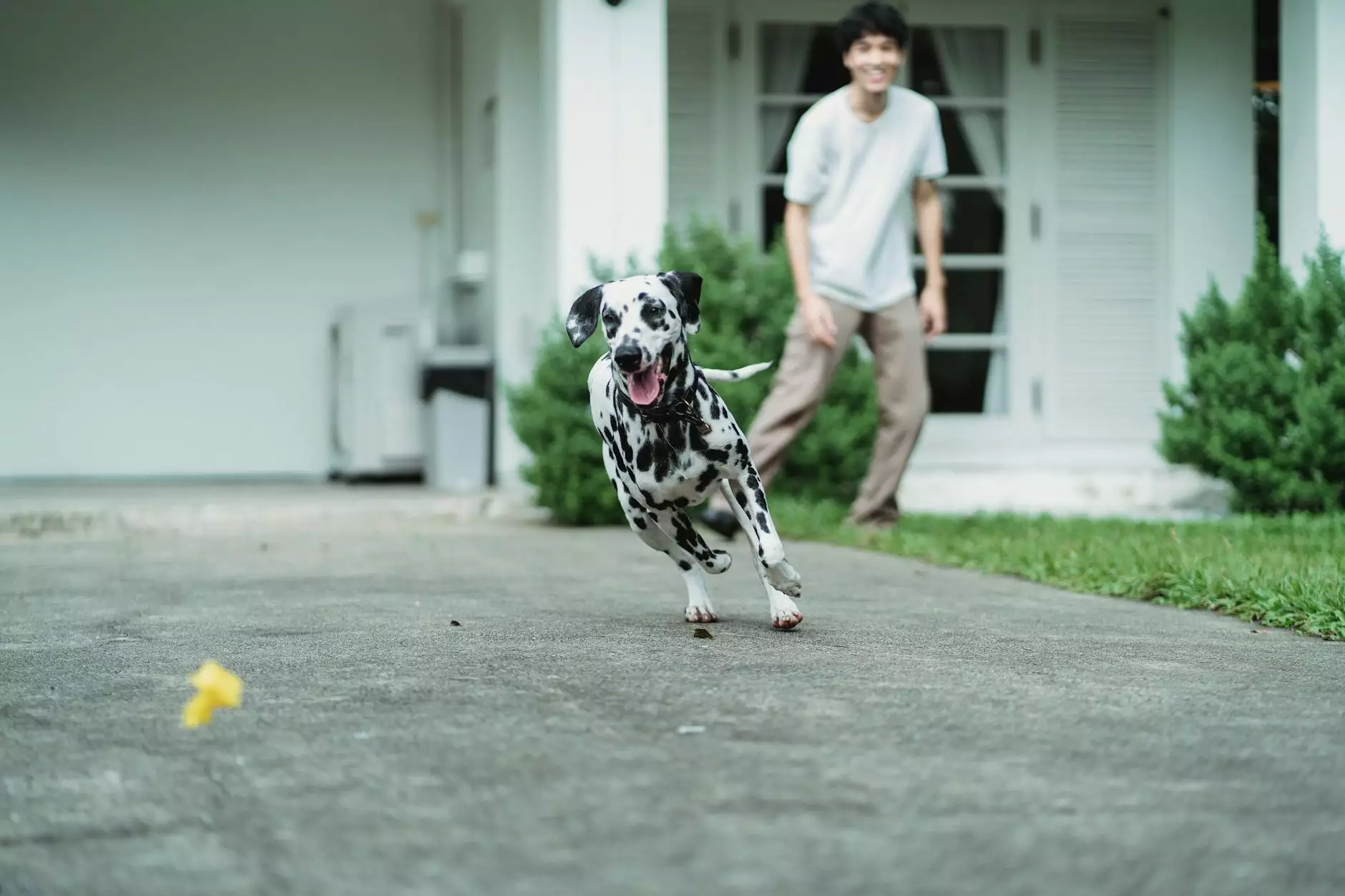 Transforming Canine Behavior with The Upbeat K9
Welcome to The Upbeat K9, your trusted partner in dog training in Woburn, MA. If you're looking for exceptional expertise and a holistic approach to improving your dog's behavior, you've come to the right place. Our professional trainers are dedicated to providing personalized training programs that address specific needs and bring harmony to your relationship with your furry friend.
Why Choose The Upbeat K9?
At The Upbeat K9, we believe that every dog has the potential to learn, grow, and be a well-behaved, happy companion. We stand out from other dog training providers in Woburn, MA, because of our:
Experience: With over 10 years of experience in canine behavior modification, we have honed our expertise in understanding dog psychology and adapting training methods to suit individual needs.
Comprehensive Approach: Our trainers take a holistic approach to training, focusing not only on obedience but also on addressing behavioral issues that may be causing stress or anxiety in your dog's life.
Positive Reinforcement: We believe in building trust and a strong bond between you and your dog. Our training methods are based on positive reinforcement, rewarding good behavior and encouraging your dog's natural drive to please.
Personalized Programs: We understand that every dog is unique and has different training requirements. Our trainers create customized training programs tailored to your dog's personality, learning style, and specific behavioral challenges.
Affordable Pricing: We believe that professional dog training should be accessible to all. That's why we offer competitive pricing and flexible training packages to accommodate various budgets.
Our Dog Training Services
At The Upbeat K9, we offer a range of specialized dog training services to meet the needs of both puppies and adult dogs:
Obedience Training
Our obedience training programs focus on teaching fundamental commands such as sit, stay, come, and heel. We also address leash pulling, jumping, and other common behavior problems.
Behavior Modification
If your dog exhibits specific behavioral issues like aggression, separation anxiety, or fearfulness, our behavior modification programs can help. Our trainers work closely with you and your dog to develop effective strategies for overcoming these challenges.
Puppy Training
For new puppy owners, we offer specialized training programs that focus on socialization, housebreaking, crate training, and basic obedience. Starting early with proper training can set the foundation for a well-behaved adult dog.
Advanced Training
For those looking to take their dog's training to the next level, we offer advanced training programs that include off-leash training, advanced obedience commands, and specialized skills such as agility or scent detection.
The Upbeat K9 Difference
When you choose The Upbeat K9 for your dog training needs in Woburn, MA, you can expect:
Expert Trainers: Our team of certified trainers has a deep understanding of dog behavior and the expertise to address various training challenges.
Results & Success Stories: We have a proven track record of transforming even the most challenging dogs into well-mannered companions. Check out our success stories on our website.
Continued Support: Our commitment to you doesn't end after the training sessions. We provide ongoing support and guidance to ensure continued success in maintaining your dog's behavioral improvements.
A Happy & Well-Behaved Dog: Our ultimate goal is to help you build a loving and lasting relationship with your four-legged friend. With our training programs, you can enjoy the companionship of a well-behaved and content dog.
Contact The Upbeat K9 Today
If you're ready to embark on a transformative journey with your dog through positive and effective training, don't hesitate to contact The Upbeat K9. Give us a call or visit our website to learn more about our services, schedule a consultation, and take the first step towards a happier and harmonious relationship with your furry companion.
© 2022 The Upbeat K9. All rights reserved.