Dog Obedience & Dog Training Milton, MA
Jun 6, 2021
Training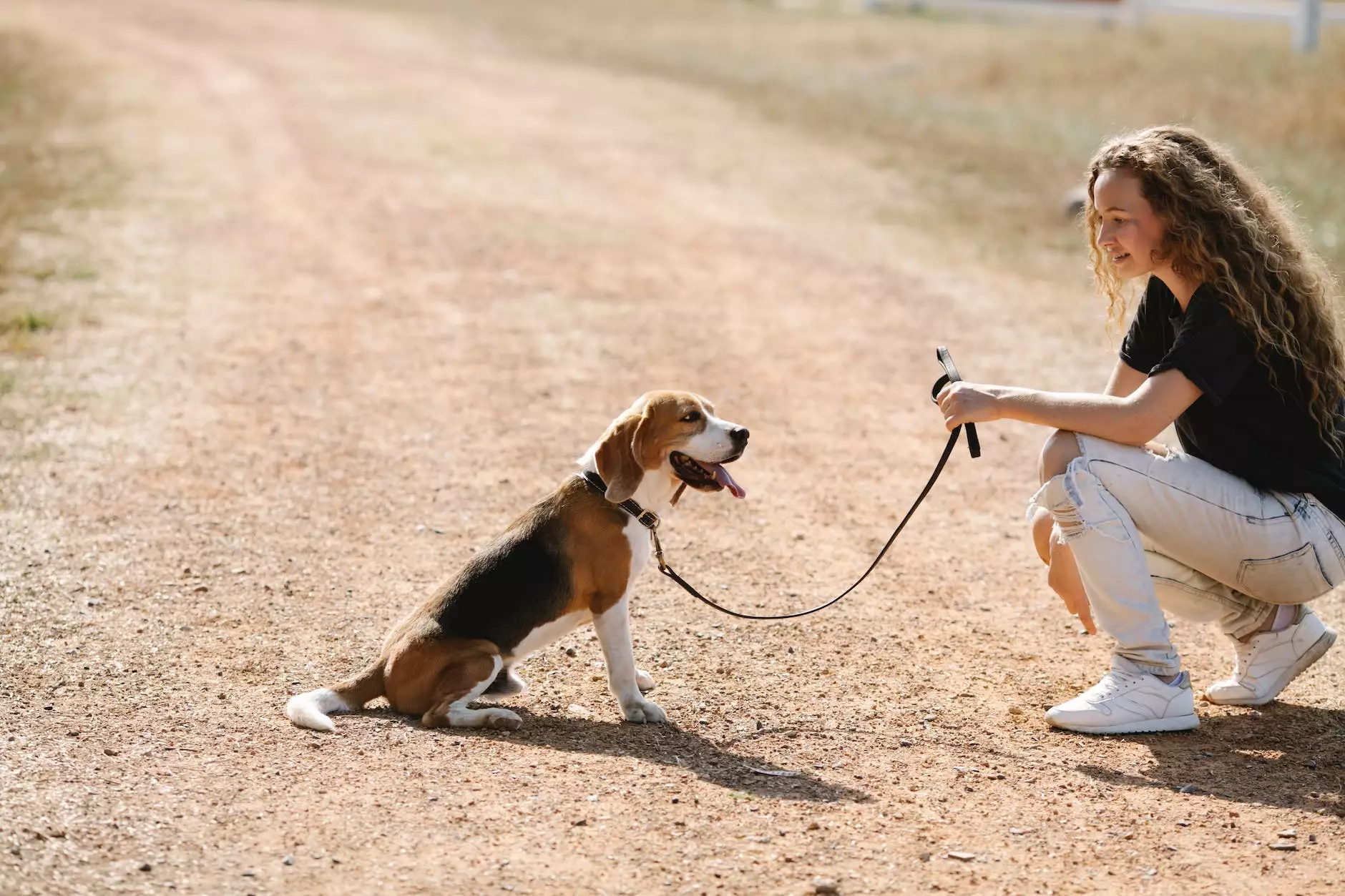 Why Choose The Upbeat K9 for Dog Obedience and Training in Milton, MA?
Welcome to The Upbeat K9, your trusted partner in dog obedience and training in Milton, MA. Our team of dedicated trainers is committed to helping you build a strong bond with your furry friend through effective training methods. We understand the importance of a well-behaved dog and the positive impact it can have on your life and the community.
Comprehensive Dog Obedience Training Programs
At The Upbeat K9, we offer comprehensive dog obedience training programs tailored to meet the specific needs of your dog. Our experienced trainers will work closely with you and your dog to address any behavior issues and help them acquire essential obedience skills. From basic commands to advanced training, we cover it all.
Positive Reinforcement Techniques
Our training methods are based on positive reinforcement, ensuring a safe and enjoyable learning experience for your dog. We believe in rewarding good behavior, as it encourages dogs to repeat those behaviors, resulting in a well-mannered companion. Our trainers use a combination of treats, praise, and play to reinforce positive behaviors and discourage unwanted ones.
Expert and Certified Trainers
The Upbeat K9 takes pride in having a team of expert and certified trainers who are passionate about dog behavior and training. Our trainers undergo rigorous training themselves to stay updated with the latest techniques and methodologies. With their wealth of knowledge and experience, they can handle dogs of all breeds and ages, providing personalized attention to each dog and their owner.
Our Dog Training Services in Milton, MA
We offer a wide range of dog training services in Milton, MA to cater to different needs and goals. Whether you have a puppy that needs basic training or an older dog with specific behavior issues, we have the right program for you. Our services include:
Puppy Training: Start your puppy off on the right paw with our puppy training program. We cover basic obedience and socialization to help your puppy develop into a well-mannered adult dog.
Basic Obedience Training: Teach your dog essential commands such as sit, stay, come, and leash walking. This program is designed to build a strong foundation for further training.
Advanced Obedience Training: Take your dog's training to the next level with our advanced obedience program. We focus on off-leash control and advanced commands to enhance your dog's skills.
Behavior Modification: If your dog exhibits aggressive or destructive behavior, our behavior modification program can help address these issues. Our trainers will work closely with you to understand the underlying causes and implement appropriate techniques.
Service Dog Training: We also offer service dog training programs for dogs that need to perform specific tasks to assist individuals with disabilities. Our trainers will guide you through the process of training your dog for service work.
Contact The Upbeat K9 for Dog Obedience and Training in Milton, MA
Whether you have a brand-new puppy or an adult dog with behavior problems, The Upbeat K9 is here to help. Don't let behavioral issues strain your relationship with your furry friend. Our expert trainers will provide the guidance and support you need to transform your dog's behavior and create a harmonious household.
As a leading provider of dog obedience and training in Milton, MA, we are committed to helping you achieve long-lasting results. Contact us today to schedule a consultation and take the first step towards a well-behaved and happy dog.