The Upbeat K9 Dog Training Naples, FL
Jan 31, 2022
Training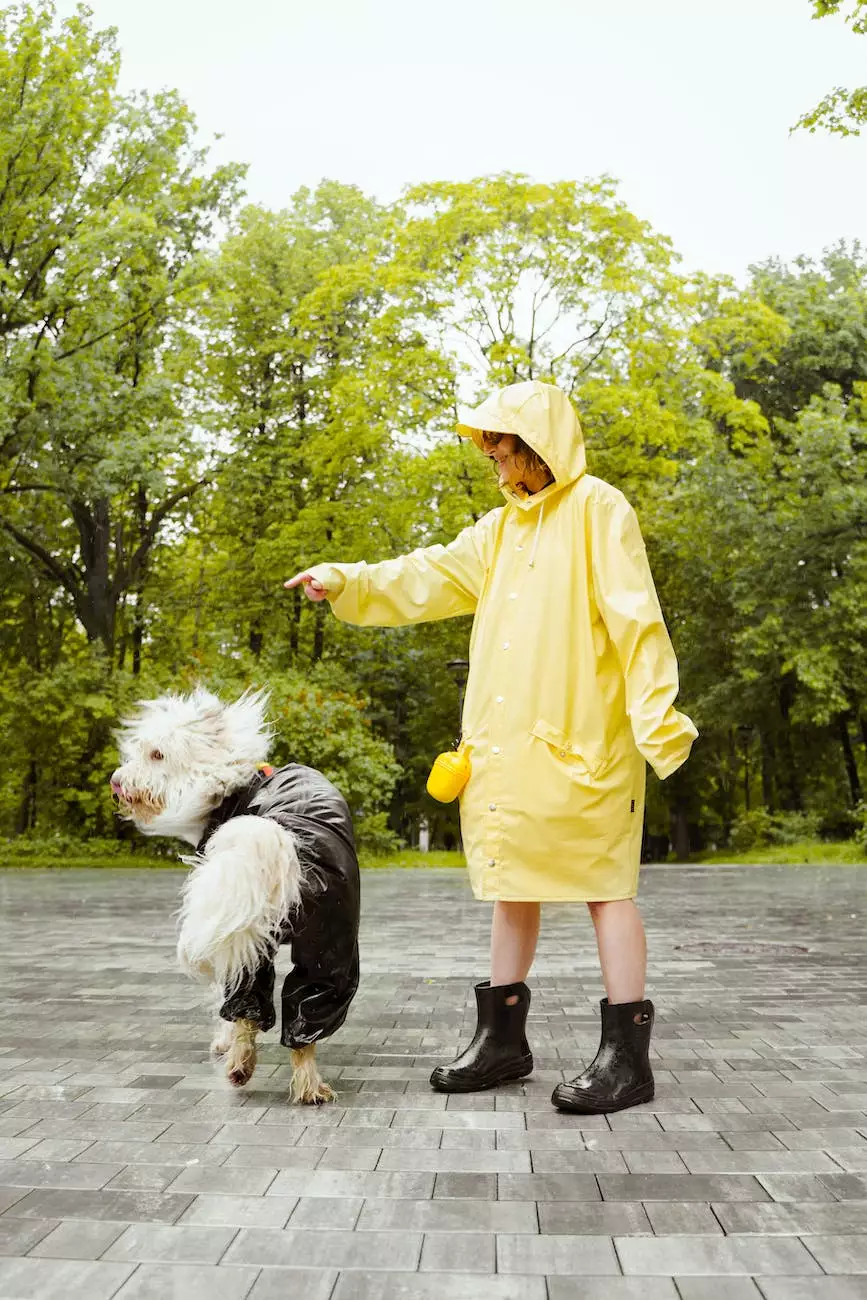 Expert Dog Training Services in Naples, FL
If you are searching for professional dog training services in Naples, FL, look no further than The Upbeat K9. We are a leading dog training company that focuses on providing high-quality training programs tailored to meet the unique needs of each dog and their owner. Our experienced trainers have a deep understanding of canine behavior and are dedicated to helping you and your furry friend achieve a harmonious relationship.
Building a Strong Bond with Your Canine Companion
At The Upbeat K9, we believe that training goes beyond teaching basic commands. Our comprehensive programs are designed to help you build a strong and lasting bond with your canine companion. We understand that every dog is unique, and therefore we customize our training methods to suit their individual personality and learning style.
Positive Reinforcement Training
We strongly believe in using positive reinforcement techniques to train dogs. Our trainers focus on rewarding good behavior rather than punishing unwanted behavior. This approach allows your dog to associate training with positive experiences and encourages them to learn and follow commands willingly.
Comprehensive Training Programs
Whether you have a new puppy or an older dog with behavioral issues, The Upbeat K9 has the right training program for you. Our trainers are skilled in various training methods, including obedience training, puppy training, leash training, and behavioral modification. We will work closely with you to understand your goals and expectations and tailor a program that best suits your dog's needs.
Why Choose The Upbeat K9?
When it comes to dog training in Naples, FL, there are many options to choose from. However, The Upbeat K9 stands out for several reasons:
Expert Trainers: Our trainers are highly skilled and have extensive experience in dog training. They stay updated with the latest training techniques and methodologies to ensure effective results.
Personalized Approach: We understand that each dog is unique, and a one-size-fits-all approach doesn't work. Our trainers take the time to assess your dog's behavior and create a personalized training plan that addresses their specific needs.
Proven Results: We have a track record of successfully training dogs of all breeds and ages. Our clients have witnessed remarkable improvements in their dogs' behavior and obedience after completing our training programs.
Positive Atmosphere: At The Upbeat K9, we create a positive and supportive training environment. We believe that a happy and stress-free dog is more receptive to learning, so we focus on creating a pleasant experience for your furry friend.
Contact Us for Professional Dog Training Services
Take the first step towards a well-trained and obedient dog by contacting The Upbeat K9. Our trainers are ready to assist you in Naples, FL, and surrounding areas. Whether you need help with basic obedience or more specialized training, we have the expertise to meet your needs. Reach out to us today to schedule a consultation and start your dog's training journey!