Old Training - Unleashing the Potential of Your Best Friend
Mar 11, 2021
Training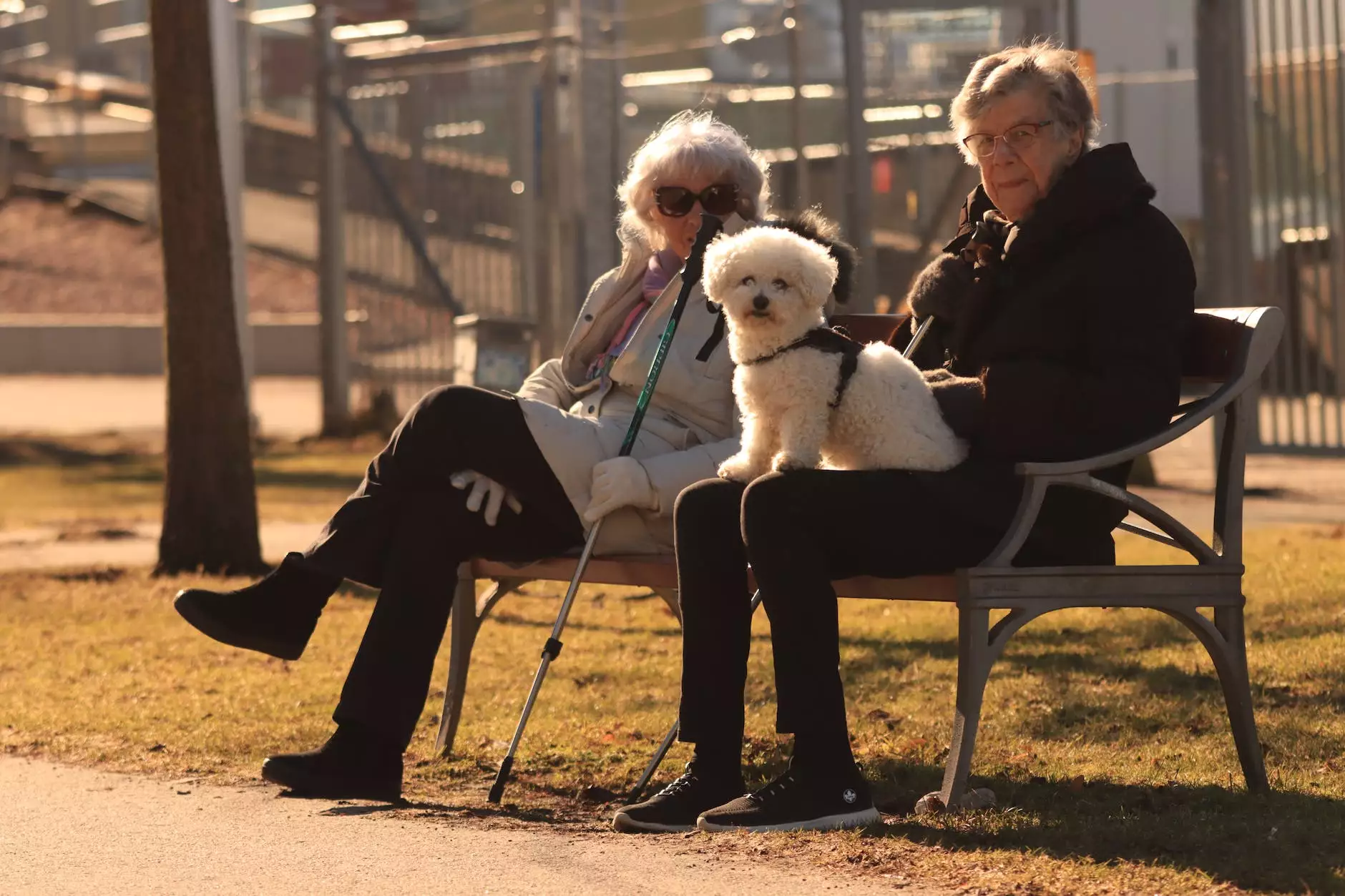 The Upbeat K9: Your Trusted Dog Training Experts
At The Upbeat K9, we understand the importance of a well-behaved and happy dog. We believe that every dog has the potential to become a well-behaved member of your family. With our Old Training approach, we strive to bring out the best in your furry friend by providing effective and professional dog training techniques.
The Benefits of Our Old Training Program
Our Old Training program offers a holistic approach to dog training, focusing on positive reinforcement and building a strong bond between you and your dog. With our team of highly skilled and experienced trainers, we are dedicated to helping you achieve long-lasting results.
Effective Training Techniques
Our trainers are well-versed in a variety of training techniques that have been proven to be effective. From basic commands to advanced obedience training, we tailor our approach to suit the individual needs and personality of your dog. By understanding their unique characteristics, we can develop a training program that produces optimal results.
Positive Reinforcement
Positive reinforcement is at the core of our training philosophy. We believe in rewarding good behavior rather than punishing negative actions. This creates a positive and nurturing environment where your dog will be motivated to learn and excel.
Building a Strong Bond
We emphasize the importance of building a strong bond between you and your dog. By establishing trust, mutual respect, and effective communication, we lay the foundation for a harmonious relationship. Our training techniques not only address behavioral issues but also enhance the bond you share with your furry friend.
Why Choose The Upbeat K9?
Experience and Expertise
With years of experience in the field of dog training, The Upbeat K9 has earned a reputation for excellence. Our trainers have a deep understanding of canine behavior and extensive knowledge of training techniques that get results. You can trust us to deliver exceptional training for your dog.
Individualized Approach
We recognize that every dog is unique, which is why we tailor our training approach to suit your dog's specific needs. Whether your dog is a puppy, an adult, or a senior, we adapt our training techniques to their age, breed, and temperament to ensure the best possible outcome.
Continued Support
Our commitment to you and your dog goes beyond the training sessions. We provide continued support to help you reinforce the training at home and address any questions or concerns you may have along the way. Our goal is to set you and your dog up for long-term success.
Unlock Your Dog's Full Potential with Old Training
Don't settle for a less-than-perfect relationship with your dog. With our Old Training program, you can unlock your dog's full potential and enjoy a well-behaved and happy companion. Contact The Upbeat K9 today to schedule a consultation and start your dog's journey towards a brighter future.