Welcome to The Upbeat K9 - Daycare
Mar 16, 2023
Dog Care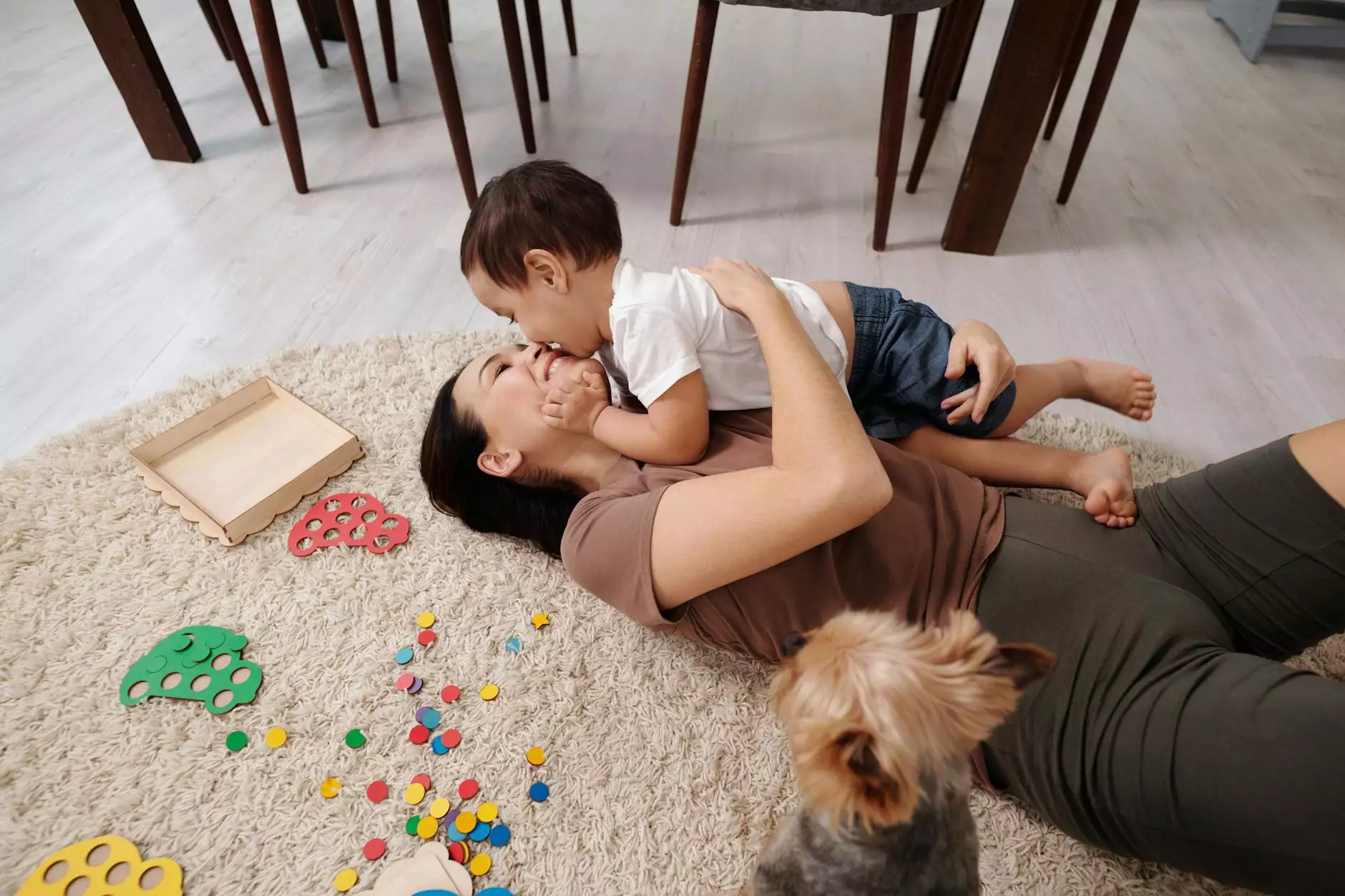 Discover Our Top-Quality Dog Daycare Services
At The Upbeat K9, we offer exceptional dog daycare services that prioritize the health, happiness, and socialization of your beloved furry friends. We understand that your dog is an integral part of your family, and we strive to provide an environment where they can thrive both physically and mentally.
A Safe and Secure Environment
We prioritize the safety of each and every dog in our care. Our daycares are designed and equipped with safety measures such as secure fencing, spacious play areas, and trained staff members who closely monitor the dogs' activities. We ensure that there are no hazards or potential risks that might harm your dog.
Qualified and Caring Staff
Our team members are passionate about dogs and have extensive experience in handling various breeds and temperaments. They undergo rigorous training to understand dog behaviors, body language, and how to manage group dynamics effectively. With our staff's expertise, you can have peace of mind knowing your dog is in capable hands.
Engaging Activities for Mental Stimulation
Our daycare programs are designed to engage your dog's mind as well as their body. We offer a variety of activities and games that provide mental stimulation, such as puzzle toys, interactive play sessions, and obedience training exercises. We believe that a tired dog is a happy dog!
Socialization Opportunities
Socializing with other dogs is crucial for your dog's overall development and behavior. In our daycare, your dog will have the opportunity to interact and play with well-matched dogs under the careful supervision of our trained staff. This helps them learn proper social skills, build confidence, and develop positive relationships with other dogs.
Individual Attention and Personalized Care
We understand that each dog is unique and has specific needs. That's why we provide individual attention to every dog in our daycare. Our staff members take the time to understand your dog's preferences, personality, and any special requirements they may have. We ensure that your dog feels comfortable, loved, and receives the personalized care they deserve.
Convenient Schedule and Flexibility
We offer flexible daycare schedules to accommodate your busy lifestyle. Whether you need daycare for a full day, a half day, or just a few hours, we have options to suit your needs. Our convenient drop-off and pick-up times make it hassle-free for you to drop off and collect your dog.
Why Choose The Upbeat K9 for Dog Daycare?
Choosing the right daycare for your dog is an important decision, and we believe that The Upbeat K9 stands out from the competition. Here's why:
Expertise: With years of experience and a team of qualified staff members, we have the expertise to ensure the best possible care for your dog.
Facilities: Our daycare facilities are designed with dogs in mind, providing a spacious and stimulating environment for them to play and socialize.
Customization: We understand that each dog has unique needs and preferences. We tailor our services to suit your dog's individual requirements.
Safety: Your dog's safety is our utmost priority. We maintain high safety standards and have measures in place to minimize any potential risks.
Positive Impact: Our dog daycare services have a positive impact on your dog's physical and mental well-being, promoting overall health and happiness.
Convenience: We offer flexible scheduling options and convenient drop-off and pick-up times, making it convenient for you to fit daycare into your routine.
Peace of Mind: Our dedicated and caring staff members give you peace of mind knowing that your dog is in capable and loving hands.
Book Your Dog's Daycare Experience Today!
Don't miss out on the opportunity to give your dog the best daycare experience. Book a daycare session with The Upbeat K9 today and watch your dog thrive in our safe, fun, and engaging environment. Contact us now to learn more about our services and availability.