Local Resources for Dog Training, Grooming, and Pet Care
Dec 31, 2022
Dog Care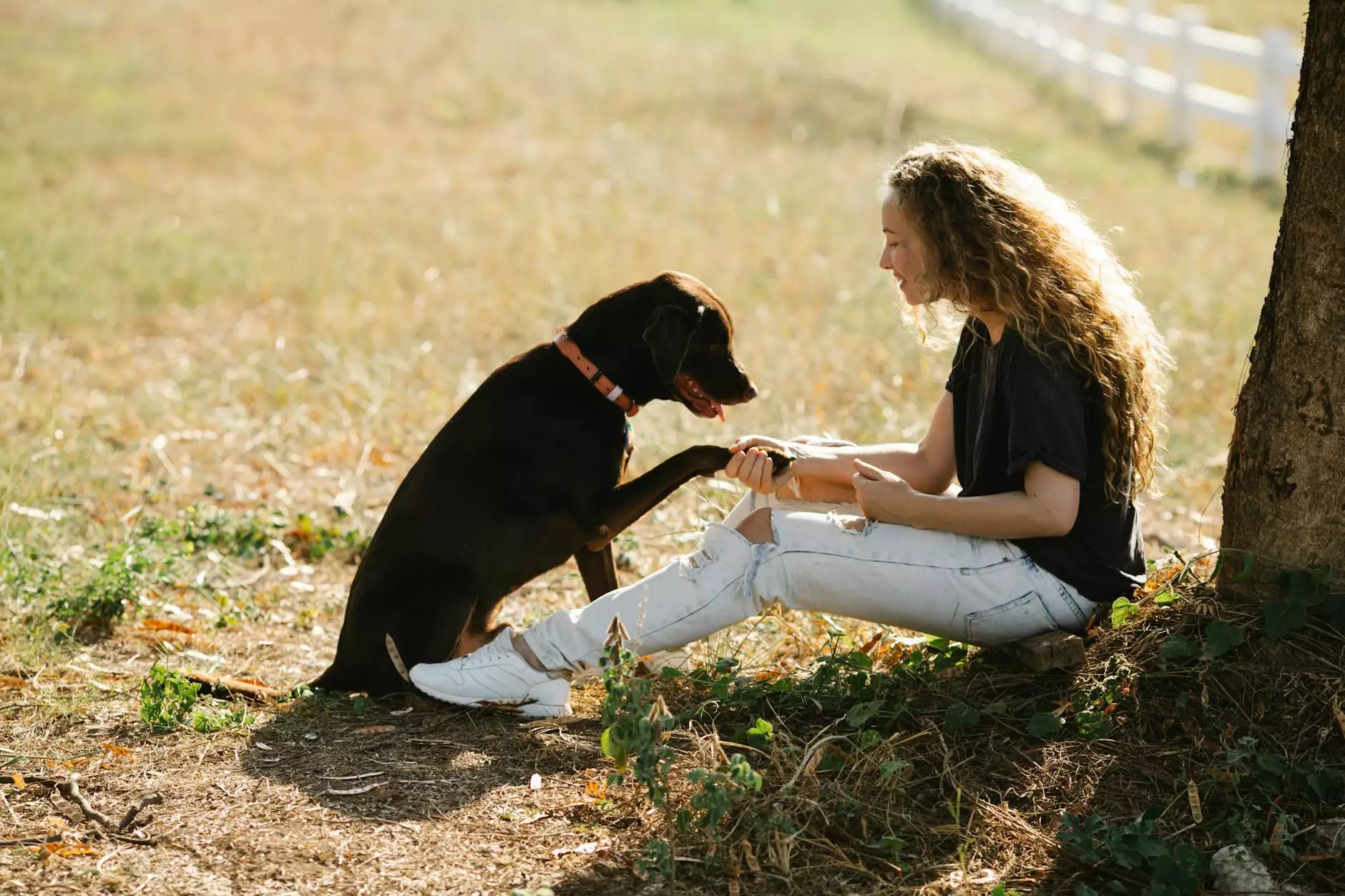 Welcome to The Upbeat K9's Local Resources page, where we provide you with an extensive list of dog training, grooming, and pet care services in your area. Our goal is to assist you in finding the best professionals who will cater to your furry friend's unique needs.
Finding the Perfect Dog Trainer
When it comes to dog training, it's crucial to find a skilled and experienced professional who can guide you and your pup on the right path. Here are some factors to consider when selecting a dog trainer:
Experience: Look for trainers with years of experience in the field. Their expertise will ensure effective training techniques and a positive learning environment for your dog.
Training Methods: Different trainers may use various training methods such as positive reinforcement, clicker training, or obedience training. Choose a method that aligns with your training philosophy.
Reputation: Read reviews and testimonials to get an idea of the trainer's reputation in the community. Seek recommendations from trusted sources as well.
Specializations: Some trainers specialize in particular areas such as obedience training, behavioral issues, or agility training. Evaluate your dog's needs and find a trainer who specializes in those areas.
Professional Dog Grooming Services
Maintaining your dog's appearance and hygiene is essential for their overall well-being. Here are some considerations when selecting a professional dog groomer:
Services Offered: Dog groomers can offer a range of services, including bathing, hair trimming, nail clipping, ear cleaning, and more. Evaluate your dog's grooming requirements and find a groomer who provides the necessary services.
Certifications: Look for groomers who hold relevant certifications and have undergone professional training. This ensures they have the necessary skills and knowledge to handle your dog safely.
Cleanliness and Safety: Visit the grooming salon or facility to assess its cleanliness and safety measures. A clean and well-maintained environment is vital for your dog's comfort.
Handling Techniques: Enquire about the groomer's approach to handling dogs. They should prioritize gentle and compassionate techniques to ensure your dog feels comfortable throughout the grooming process.
Pet Care Services
In addition to training and grooming, there are various pet care services available to support your dog's overall health and happiness. Here are some essential services you may need:
Veterinary Care
Regular veterinary check-ups and preventive care are essential to ensure your dog's health. Look for a reputable veterinarian who offers comprehensive services, including vaccinations, dental care, and routine examinations.
Boarding and Daycare Facilities
Whether you need a temporary solution for pet care while you're away or regular daycare services, finding a reliable boarding or daycare facility is crucial. Consider factors such as cleanliness, staff-to-pet ratio, and the availability of play areas.
Pet Supply Stores
Discover local pet supply stores that offer a wide range of high-quality pet products, including food, toys, accessories, and health essentials. Support local businesses that prioritize the well-being of pets.
Dog Walking and Pet Sitting
If you require assistance with dog walking or pet sitting, look for professional and trustworthy individuals or companies that prioritize your pet's safety and well-being while you're away.
Conclusion
At The Upbeat K9, we understand the importance of finding reliable and qualified professionals to meet your dog's training, grooming, and pet care needs. Use our comprehensive list of local resources to make informed decisions for your furry friend's well-being. Remember to research, read reviews, and consider your dog's unique requirements to find the perfect fit. Your dog's happiness and health are our top priorities!