Cassie Callaghan - Dog Trainers at Zen Dog Training
Nov 27, 2017
Training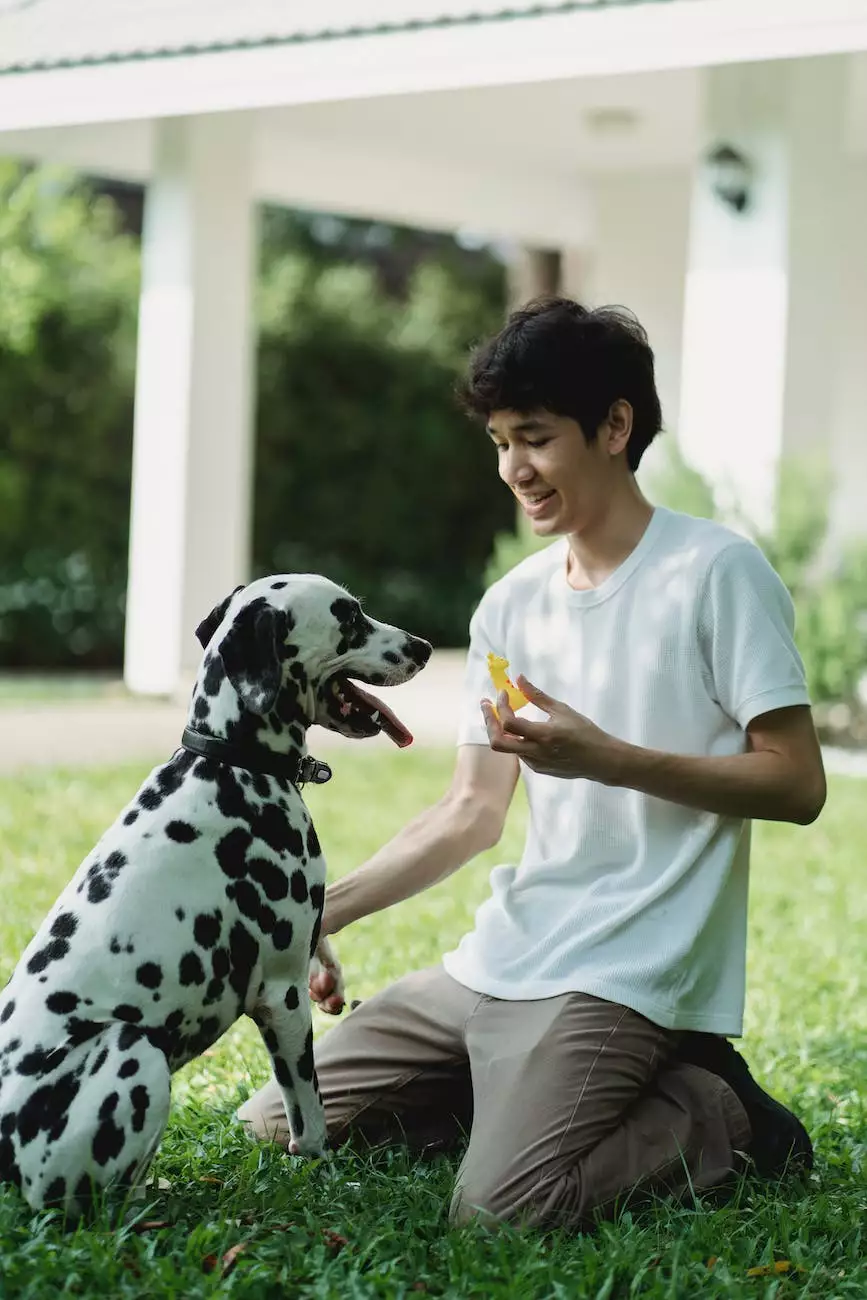 About Cassie Callaghan
Welcome to Cassie Callaghan's profile at Zen Dog Training, a prominent dog training academy affiliated with The Upbeat K9. Cassie is a highly skilled and experienced dog trainer, dedicated to helping dogs and their owners develop a harmonious and joyful relationship. With a true passion for understanding canine behavior, Cassie provides comprehensive training solutions tailored to each dog's unique needs.
Years of Expertise and Outstanding Results
With over a decade of experience in the industry, Cassie has honed her skills both as a dog trainer and behaviorist. She has successfully trained dogs for various purposes, including obedience, behavior modification, and aggression rehabilitation. Cassie's unrivaled expertise and commitment to positive reinforcement techniques guarantee long-lasting results for her clients.
A Philosophy Rooted in Positivity
Cassie firmly believes that every dog is capable of learning and growing with an abundance of love and positive reinforcement. Her training methods are built on the foundations of reward-based techniques and a deep understanding of canine psychology. Rather than relying on punishment or domination, Cassie prioritizes shaping desirable behaviors through encouragement and rewards. This approach fosters a strong bond of trust, ensuring a happy and well-behaved furry companion.
Customized Training Programs for Lasting Results
No two dogs are alike, and understanding this, Cassie designs personalized training programs tailored to address specific behavioral issues and achieve individual goals. Whether it's puppy training, basic obedience, or advanced skills, Cassie's expertise extends across all aspects of dog training. By combining structured training sessions, practical exercises, and ongoing support, she ensures that both dogs and their owners acquire the necessary skills for a fulfilling life together.
Positive Reinforcement for Behavioral Transformation
One of Cassie's specialties lies in effectively modifying undesirable behaviors. With an empathetic and patient approach, she helps dogs overcome issues such as fear, aggression, separation anxiety, and leash reactivity, among others. By using positive reinforcement techniques, Cassie supports behavioral transformation in a safe and humane manner, ensuring that dogs feel empowered and confident in their own abilities.
Ongoing Support and Guidance
At Zen Dog Training, Cassie understands that training extends beyond the classroom. She believes in empowering dog owners with the knowledge and tools needed to continue reinforcing positive behaviors at home. Cassie offers ongoing support and guidance, including personalized training plans, educational resources, and invaluable tips to ensure long-term success. With her passionate commitment to both dogs and their owners, Cassie strives to create a lasting positive impact in their lives.
Book a Consultation with Cassie Callaghan
If you're seeking a highly proficient and compassionate dog trainer, Cassie Callaghan at Zen Dog Training is the perfect choice. Take the first step towards transforming your dog's behavior and building a stronger bond today. To schedule a consultation or inquire about her training programs, please get in touch via our Contact page or call our training center.
Unlock Your Dog's Full Potential with Cassie Callaghan
With Cassie's expertise and dedication, you can unlock your dog's full potential and embark on a rewarding training journey. Learn more about her qualifications, achievements, and training methods by visiting The Upbeat K9's website. Invest in your dog's future by choosing Cassie Callaghan as your trusted dog trainer.