Level #1 - Unleashing Your Dog's Potential at The Upbeat K9
Jan 20, 2022
Training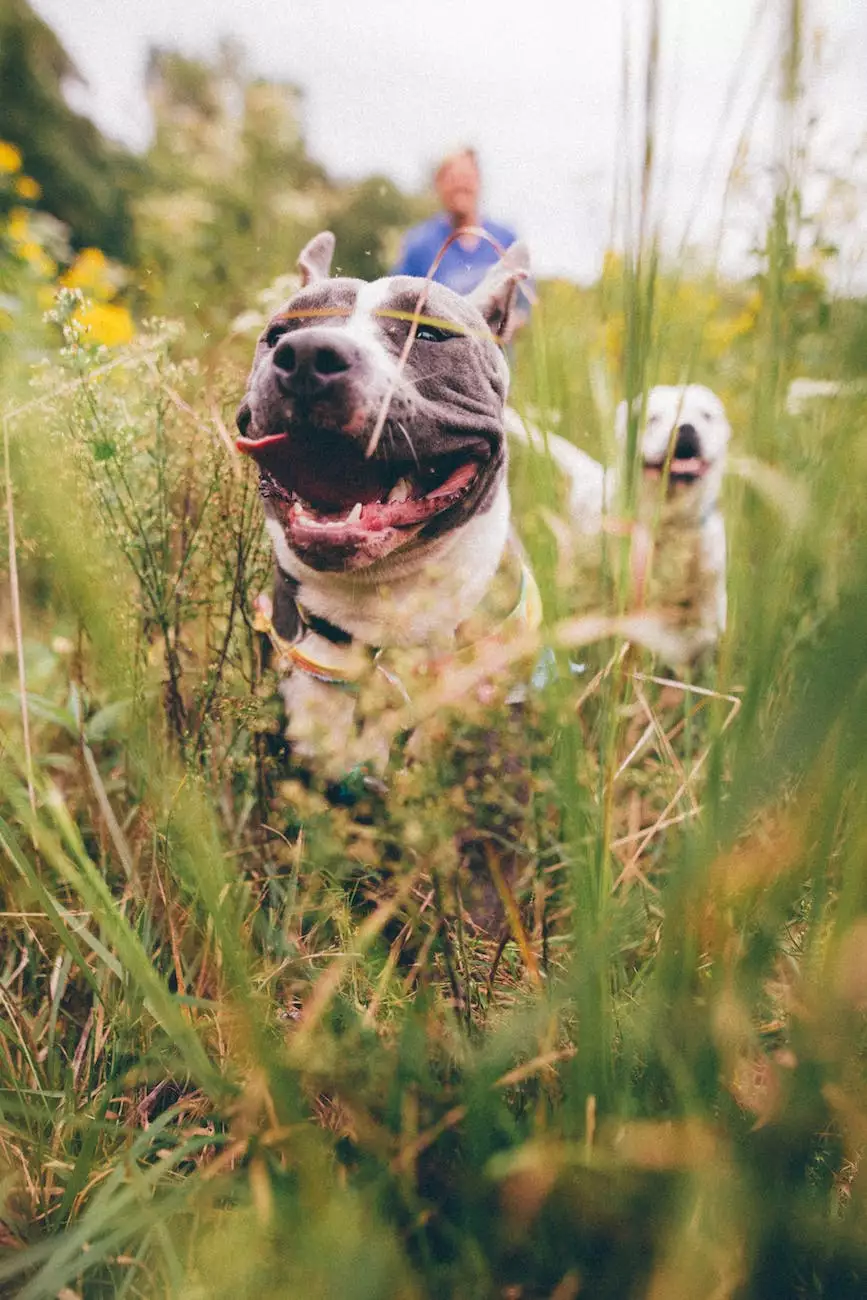 Introduction
Welcome to Level #1 at The Upbeat K9, where we're dedicated to providing exceptional dog training services to help you unleash your dog's full potential. With a team of highly skilled and experienced trainers, we take pride in offering customized training programs designed to address your dog's specific needs.
Why Choose The Upbeat K9?
At The Upbeat K9, we strive to be the leading provider of dog training services, and here's why:
1. Expertise
Our team of professional trainers is highly experienced in various dog training techniques and methodologies. We stay up-to-date with the latest advancements in the industry, ensuring that we deliver the most effective training methods for your furry friend.
2. Customized Training Programs
We understand that every dog is unique, which is why we develop tailored training programs to suit your dog's individual personality, breed, and specific behavioral challenges. Our trainers work closely with you to create a personalized training plan that addresses your dog's needs and helps them excel.
3. Positive Reinforcement
At The Upbeat K9, we believe in the power of positive reinforcement. Our training methods focus on rewarding desired behaviors, building trust, and strengthening the bond between you and your dog. We ensure a safe and supportive environment where learning is enjoyable for both you and your furry companion.
4. Comprehensive Training Approach
Our holistic training approach covers a wide range of areas, including obedience training, behavioral modification, socialization, and more. Whether your dog needs help with basic commands, leash manners, or behavioral issues, we have the expertise to provide comprehensive training solutions.
5. State-of-the-Art Facilities
The Upbeat K9 is equipped with modern, top-of-the-line training facilities to create an optimal learning environment for your dog. Our training center is designed to accommodate various training activities and ensure the comfort and safety of both dogs and their owners.
Our Training Programs
1. Puppy Training
Give your new furry family member the best start in life with our puppy training program. We focus on basic obedience, socialization, crate training, potty training, and more, setting a solid foundation for a well-behaved and confident adult dog.
2. Basic Obedience Training
Our basic obedience training program is suitable for dogs of all ages and skill levels. We teach essential commands such as sit, stay, down, come, and walking on a leash. Through positive reinforcement, we ensure that your dog learns these commands with enthusiasm and reliability.
3. Advanced Obedience Training
If you're looking to take your dog's training to the next level, our advanced obedience training is the perfect choice. We focus on advanced commands, off-leash control, and improving your dog's responsiveness and reliability in various real-life situations.
4. Behavior Modification
Does your dog exhibit problematic behaviors such as aggression, separation anxiety, or excessive barking? Our behavior modification program can address these issues effectively. Our trainers will analyze the root causes of your dog's behavior and implement positive techniques to help them overcome these challenges.
5. Therapy Dog Training
If you're interested in certifying your dog as a therapy dog, our specialized therapy dog training program can help you achieve that goal. We cover obedience, public access training, and socialization exercises to ensure your dog can provide comfort and support to those in need.
Contact Us to Get Started
Ready to unleash your dog's potential with The Upbeat K9? Contact us today to discuss your dog's training needs and schedule an initial consultation. Our friendly team is here to answer any questions you may have and guide you towards the right training program for your beloved pet.
We look forward to embarking on this training journey with you and your dog. Together, we'll create a harmonious and enriching relationship built on trust and mutual understanding. Choose The Upbeat K9 for unparalleled dog training expertise!