Book An Appointment - Saber K9 Dog Training
Jan 16, 2018
Training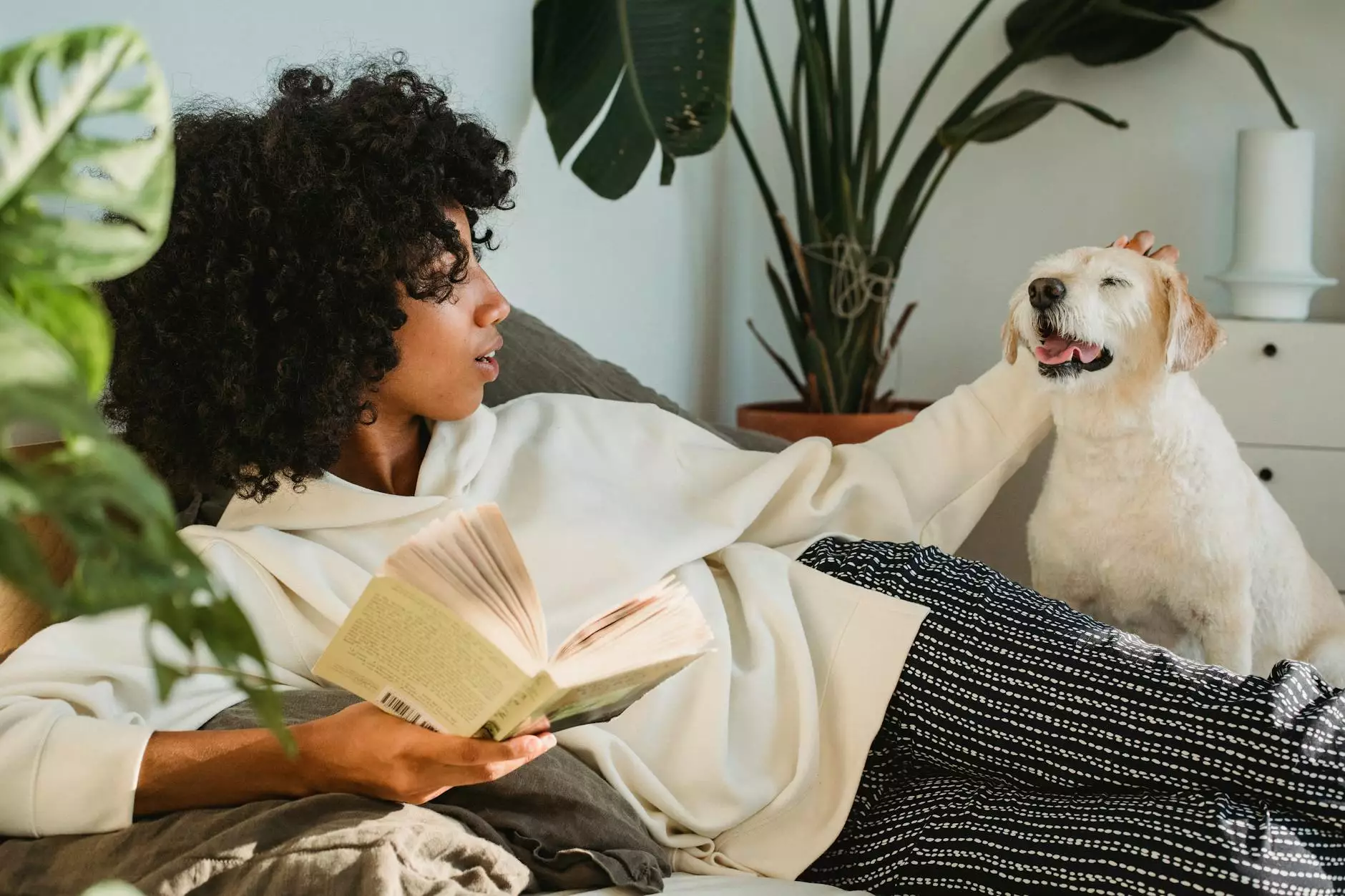 Professional and Effective Dog Training Programs
Welcome to The Upbeat K9, a premier dog training service provided by Saber K9 Dog Training! If you're looking for professional and effective training programs for your furry friend, you've come to the right place. Our specialized training methods, combined with a deep understanding of canine behavior, ensure that your dog receives the best possible training experience with long-lasting results.
Why Choose Saber K9 Dog Training?
At Saber K9 Dog Training, we believe that every dog deserves to have a happy and fulfilling life. That's why we offer a wide range of comprehensive and customized training programs tailored to meet the unique needs of each individual dog. Whether you have a new puppy that needs basic obedience training or a dog with behavioral issues, we have the expertise and experience to help.
1. Personalized Training Approach
We understand that every dog is different, with varying personalities, temperaments, and learning abilities. That's why we take a personalized approach to training, ensuring that each dog receives the attention and guidance they need to succeed. Our trainers work closely with you and your dog, identifying specific training goals and creating a customized plan to achieve them.
2. Experienced and Qualified Trainers
Our team at Saber K9 Dog Training consists of experienced and qualified trainers who are passionate about dogs and their well-being. We continuously update our training techniques to stay at the forefront of the industry and provide the most effective training methods. You can trust our trainers to handle your dog with care, patience, and expertise.
3. Positive Reinforcement Training
We strongly believe in positive reinforcement training methods, which have been proven to be the most successful and humane approach to dog training. Our trainers use reward-based techniques that praise and reward desired behaviors, encouraging your dog to repeat them. This way, training becomes a fun and enjoyable experience for both you and your furry friend.
Our Comprehensive Dog Training Programs
At Saber K9 Dog Training, we offer a wide range of comprehensive dog training programs to address various needs and behavioral issues. Our programs include:
1. Puppy Obedience Training
Start your puppy off on the right paw with our puppy obedience training program. We focus on teaching essential commands, proper socialization, and basic manners to ensure your puppy grows into a well-behaved and well-adjusted adult dog.
2. Basic Obedience Training
For older dogs or those with no formal training, our basic obedience training program covers fundamental commands such as sit, stay, down, come, and walking on a leash. We also address common behavioral problems like jumping, chewing, and excessive barking.
3. Advanced Obedience Training
If your dog is ready to take their training to the next level, our advanced obedience training program is the perfect fit. We work on off-leash control, advanced commands, and behavioral refinement to ensure your dog becomes a well-mannered and obedient companion.
4. Behavioral Modification
Does your dog have specific behavioral issues? Our behavioral modification program targets problem behaviors like aggression, separation anxiety, fear, and leash reactivity. We employ proven techniques to help your dog overcome these challenges and become a happier and more balanced pet.
5. Therapy Dog Training
If you're interested in making a difference in your community through therapy dog work, our therapy dog training program can help you and your dog become certified therapy dog teams. We train both handler and dog to interact effectively with different populations, bringing joy and comfort to those in need.
Book an Appointment Today!
We understand that every dog has its unique training requirements, and finding the right program is essential for their development. That's why we offer a free consultation where we can discuss your dog's needs, assess their behaviors, and recommend the best training program for them.
To book an appointment with Saber K9 Dog Training, simply fill out the contact form on our website or give us a call. Our friendly staff will be happy to assist you and answer any questions you may have. Take the first step towards a well-trained and happy canine companion - contact us today!