West Roxbury, MA Dog Obedience Training
Apr 28, 2020
Training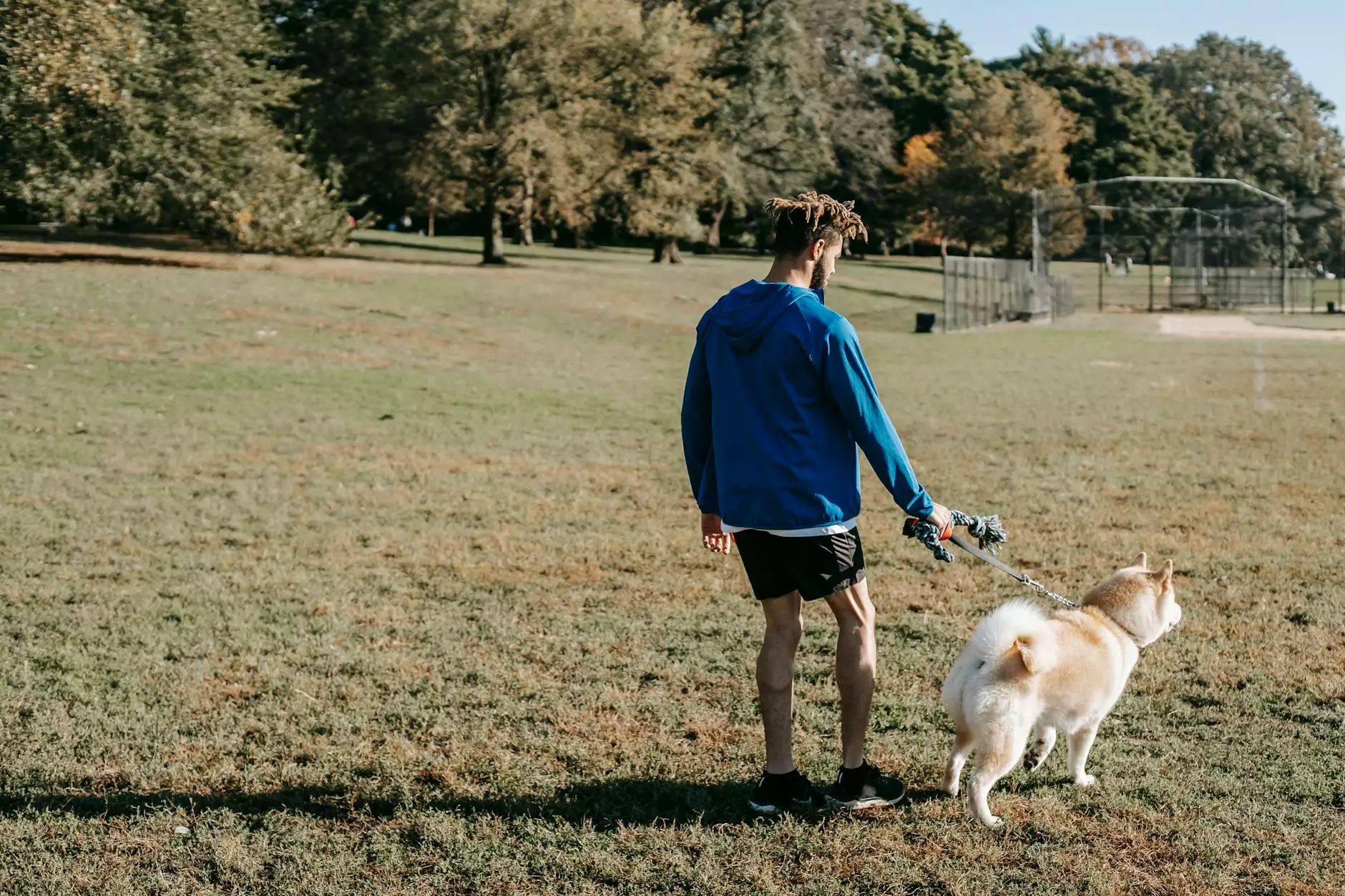 If you're a dog owner in West Roxbury, MA, and in need of professional dog obedience training, look no further than The Upbeat K9! We are dedicated to helping you and your furry friend develop a strong bond through effective training techniques. With our expertise and commitment to excellence, we can transform your dog into a well-behaved and obedient companion.
Why Choose The Upbeat K9?
At The Upbeat K9, we understand that every dog is unique, and we tailor our training programs to meet the specific needs of each individual dog. Our experienced trainers are skilled in various training methods and use positive reinforcement to achieve lasting results. We believe in building a foundation of trust, respect, and clear communication between you and your dog.
Comprehensive Dog Training Services
We offer a wide range of dog obedience training services to address various behavioral issues and training goals. Whether you want basic obedience training or need help with specific problem behaviors, our programs can be customized to suit your needs. Our services include:
Puppy Training: Start your puppy off on the right paw with our comprehensive puppy training program. We focus on socialization, basic commands, and housebreaking to give your puppy a solid foundation for future training.
Basic Obedience Training: Teach your dog essential commands such as sit, stay, down, and come. Our trainers will help you establish control and develop a strong bond with your canine companion.
Behavior Modification: If your dog is exhibiting unwanted behaviors, such as aggression, separation anxiety, or leash reactivity, our behavior modification program can help address and correct these issues.
Advanced Training: Take your dog's training to the next level with our advanced training program. We focus on off-leash obedience, intensive distractions, and advanced commands to ensure your dog's reliability in any situation.
Therapy Dog Training: If you're interested in certifying your dog as a therapy dog, we provide specialized training to prepare your dog for therapeutic visits and interactions with different populations.
Our Training Approach
At The Upbeat K9, we believe in positive reinforcement training methods. We use rewards, praise, and encouragement to motivate your dog and reinforce desired behaviors. Our trainers focus on building a positive association with training, making it enjoyable for both you and your canine companion.
Benefits of Dog Obedience Training
Investing in dog obedience training brings numerous benefits for both you and your dog. Some of the advantages include:
Improved Communication: Through training, you and your dog will learn to communicate effectively, strengthening the bond between you.
Behavioral Correction: Training helps address and correct unwanted behaviors, making your dog more pleasant to be around and improving their overall quality of life.
Safety: A well-trained dog is less likely to engage in risky behaviors or put themselves in danger, reducing the risk of accidents or injuries.
Enhanced Socialization: Training provides opportunities for your dog to interact with other dogs and people in a controlled environment, promoting good social behavior.
Peace of Mind: Knowing that your dog is well-behaved and obedient gives you peace of mind, allowing you to enjoy various activities together without worries.
Contact The Upbeat K9 Today
If you're ready to embark on a journey towards a well-behaved and obedient dog, contact The Upbeat K9 today. Our expert trainers are passionate about helping dogs reach their full potential, and we are committed to providing top-notch training services in West Roxbury, MA.
Don't wait any longer - give your dog the gift of professional training. Contact The Upbeat K9 now to schedule a consultation and start them on the path to becoming a well-rounded and well-mannered companion!