Fall Activities For You & Your Pup
Mar 22, 2020
Dog Care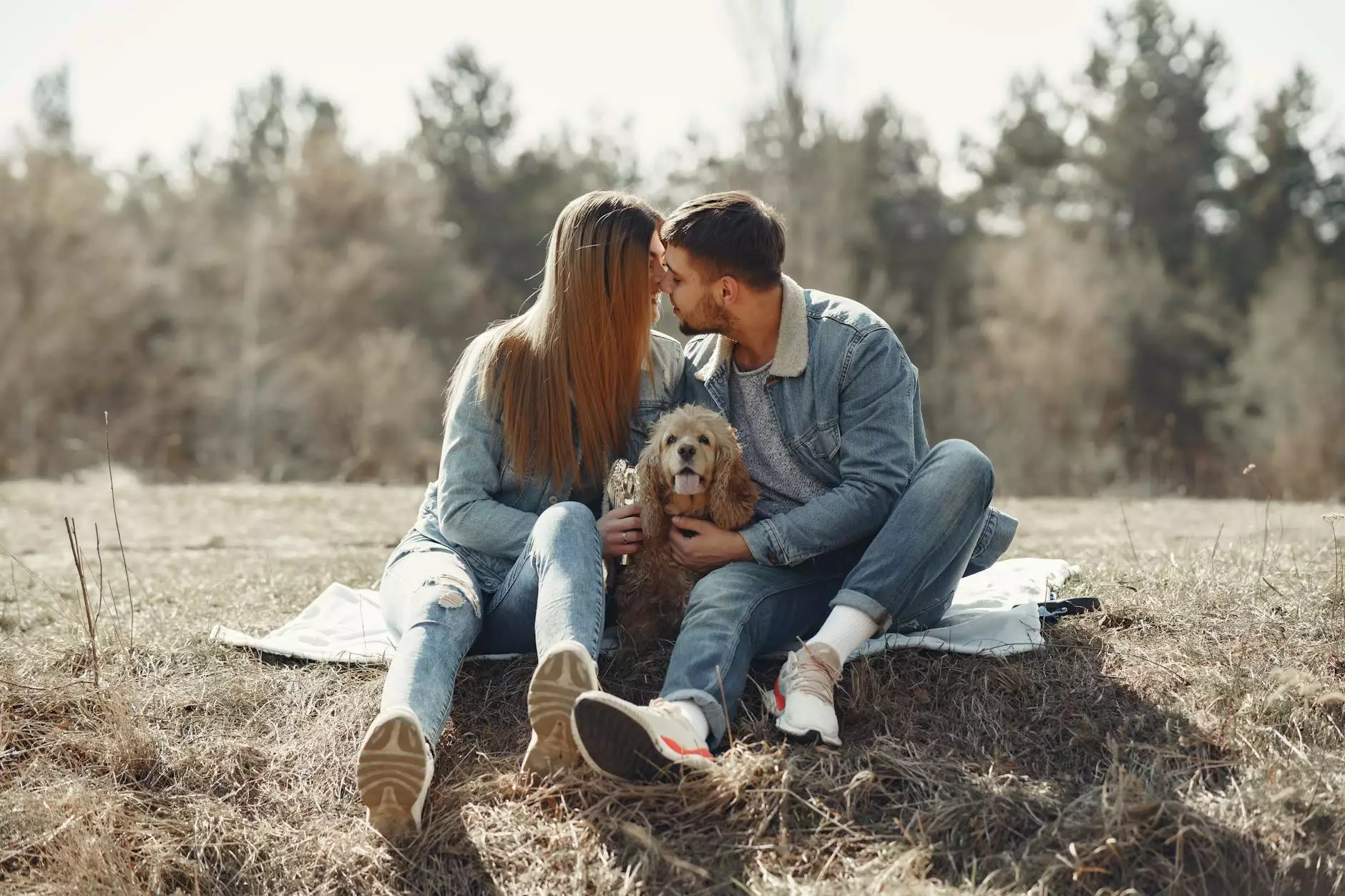 Introduction
Are you ready to embrace the magical colors and crisp air of fall? Look no further than The Upbeat K9 for a comprehensive list of amazing activities you can enjoy with your furry companion. From scenic walks through autumn forests to exciting pumpkin patch adventures, we have curated an assortment of engaging activities that will make this season truly unforgettable.
1. Cozy Walks in the Park
There's something truly special about taking a leisurely stroll through a picturesque park during the fall season. The vibrant hues of the changing leaves and the refreshing coolness in the air create the perfect backdrop for an enjoyable outing with your pup. Put on your comfy shoes, grab your dog's leash, and head out to explore the beauty of nature together. You can also look for dog-friendly trails in your area to enhance the experience.
2. Pumpkin Patch Adventures
No fall is complete without a visit to a pumpkin patch! Bring your pup along for a fun-filled day of searching for the perfect pumpkin. Many pumpkin patches welcome dogs on leash, making it a great opportunity for your furry friend to join in on the excitement. Capture adorable photos of your pup amidst the colorful pumpkins and create lasting memories together.
3. Canine Costume Contest
Get into the Halloween spirit by participating in a canine costume contest. Dress up your pup in a creative, dog-friendly costume, and compete against other adorable dogs. These contests are not only entertaining but also provide an opportunity to meet fellow dog owners in your community. Make sure to research local events or check with dog-friendly establishments for upcoming contests.
4. Fall-Themed Training Sessions
Why not utilize the fall season to brush up on your pup's training? The change in weather can present new distractions and challenges, providing an excellent opportunity for reinforcing obedience commands. Engage in reward-based training activities amidst falling leaves or incorporate seasonal props like pumpkins into your training sessions. This will not only strengthen the bond between you and your pup but also enhance their overall obedience and manners.
5. Leaf Pile Fun
What better way to enjoy the beautiful fall foliage than diving into a leaf pile? Create or find a pile of leaves in a safe, clean area and let your pup experience the joy of frolicking in the colorful leafy goodness. Dogs love the tactile sensation of crunching leaves, and this simple activity can bring them immense happiness. Join in the excitement and capture delightful moments as your pup jumps, rolls, and plays in the leaves.
6. Apple Picking Adventure
If you're a fan of apples, why not combine your love for this delicious fruit with your pup's enjoyment? Many apple orchards allow well-behaved dogs on leash to accompany their owners while apple picking. Engage in this quintessential fall activity together, and reward your pup's good behavior with small apple treats. Apples are not only tasty but also provide numerous health benefits for dogs. Remember to check with the orchard in advance for their pet policy.
7. Dog-Friendly Corn Maze
Get lost in the fun of a dog-friendly corn maze! Seek out corn mazes in your area that allow dogs on leash. Working together to navigate the maze will not only provide mental stimulation for your pup but also strengthen your bond. Pack some treats and water for the adventure, and make sure to follow any specific rules or guidelines provided by the maze organizers. Enjoy the challenge and have a barking good time!
8. Fall Photo Shoot
Capture the essence of fall by organizing a photo shoot with your pup. Find a scenic location with colorful foliage as the backdrop, or visit a local photographer who specializes in pet photography. Dress up in coordinating outfits or consider fun props like plaid blankets or baskets filled with autumnal items. The beautiful photographs will serve as cherished memories of this special season spent with your furry friend.
Conclusion
Fall is a magical season filled with countless opportunities to create meaningful memories with your pup. The Upbeat K9 encourages you to explore the activities mentioned above and discover even more exciting ventures tailored to your local area. Remember to prioritize safety, bring essential supplies, and respect any rules set by the venues you visit. Embrace the wonder of fall and embark on adventures that will leave you and your pup with hearts full of joy.