Trained Dogs for Sale
Sep 24, 2018
Training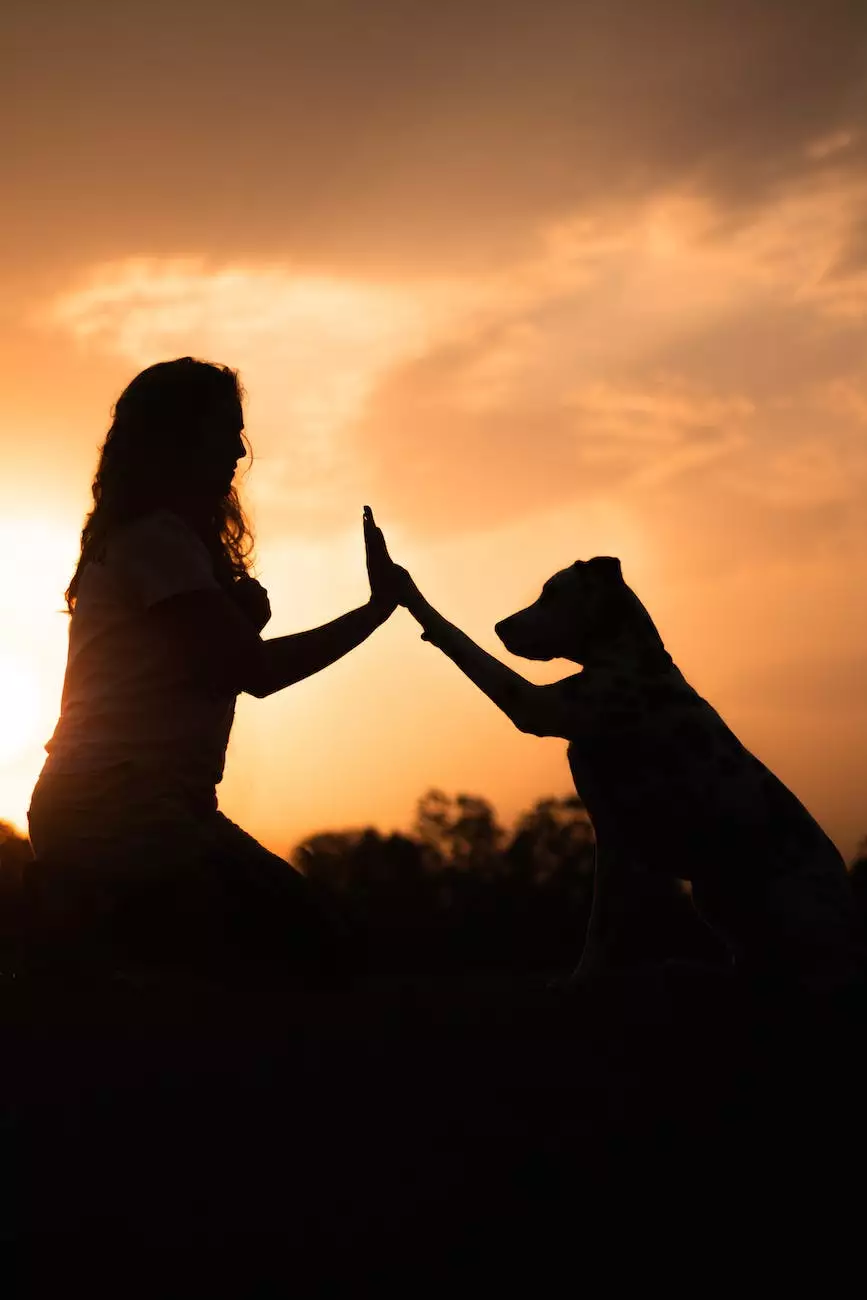 Find Your Perfect Four-Legged Companion
Welcome to The Upbeat K9, where we offer an exceptional selection of trained dogs for sale. If you're in search of a well-trained, reliable, and loyal companion, you've come to the right place. Our team of dedicated experts has meticulously trained our dogs to meet the highest standards in behavior and obedience.
Unmatched Training Expertise
At The Upbeat K9, we understand how important it is to find a dog that not only fits your lifestyle but also possesses the necessary skills to be an exemplary companion. Our team has years of experience in dog training and behavior modification, ensuring that each dog we offer for sale is well-adjusted and capable of seamlessly integrating into a new home.
Whether you're looking for a family-friendly dog, a service dog, a search and rescue dog, or a protection dog, we have a diverse range of breeds and training levels to cater to your specific needs. Our trainers work closely with each dog to develop a strong foundation in basic commands, advanced obedience, and specialized skills.
Exceptional Selection of Breeds
As dog lovers ourselves, we appreciate the unique qualities and characteristics that different breeds possess. That's why we offer a wide variety of breeds to choose from. Whether you prefer the intelligence and athleticism of a German Shepherd, the loyalty and playfulness of a Golden Retriever, or the elegance and grace of a Labrador Retriever, we have the perfect dog waiting for you.
Our extensive selection also includes breeds such as Belgian Malinois, Dutch Shepherds, Dobermans, Rottweilers, and more. Each dog goes through rigorous training programs specifically designed to enhance their natural abilities and meet the highest standards in their respective fields.
Health and Guarantee
The well-being and health of our dogs are of utmost importance to us. Before being offered for sale, each dog undergoes a comprehensive health examination by our trusted veterinarians. We take great care to ensure that our dogs are healthy, up to date on vaccinations, and free from any genetic or hereditary conditions.
Furthermore, we offer a guarantee on all our trained dogs. We stand behind the quality of our training and the temperament of our dogs. Should any issues arise after the purchase, our team is here to offer support and guidance to ensure a smooth transition for both you and your new companion.
Customer Satisfaction
Customer satisfaction is at the heart of everything we do. We strive to match each customer with their ideal canine partner and provide ongoing support and guidance even after the sale. Our commitment to excellence has made us a trusted source for trained dogs, and we take pride in the countless happy and successful partnerships that have been formed.
Don't settle for anything less than a professionally trained dog that can enrich your life in numerous ways. Browse our available dogs for sale and discover the joy and companionship that a well-trained dog can bring to your family, home, or organization.
Contact Us Today
If you're ready to find your perfect four-legged companion, get in touch with The Upbeat K9 today. Our knowledgeable team is here to assist you, answer your questions, and guide you toward making an informed decision that aligns with your desires and requirements. Experience the difference of owning a trained dog from The Upbeat K9 and embark on an unforgettable journey filled with love, loyalty, and adventure.