Emily Fleming - Dog Trainers at Zen Dog Training
May 8, 2023
Training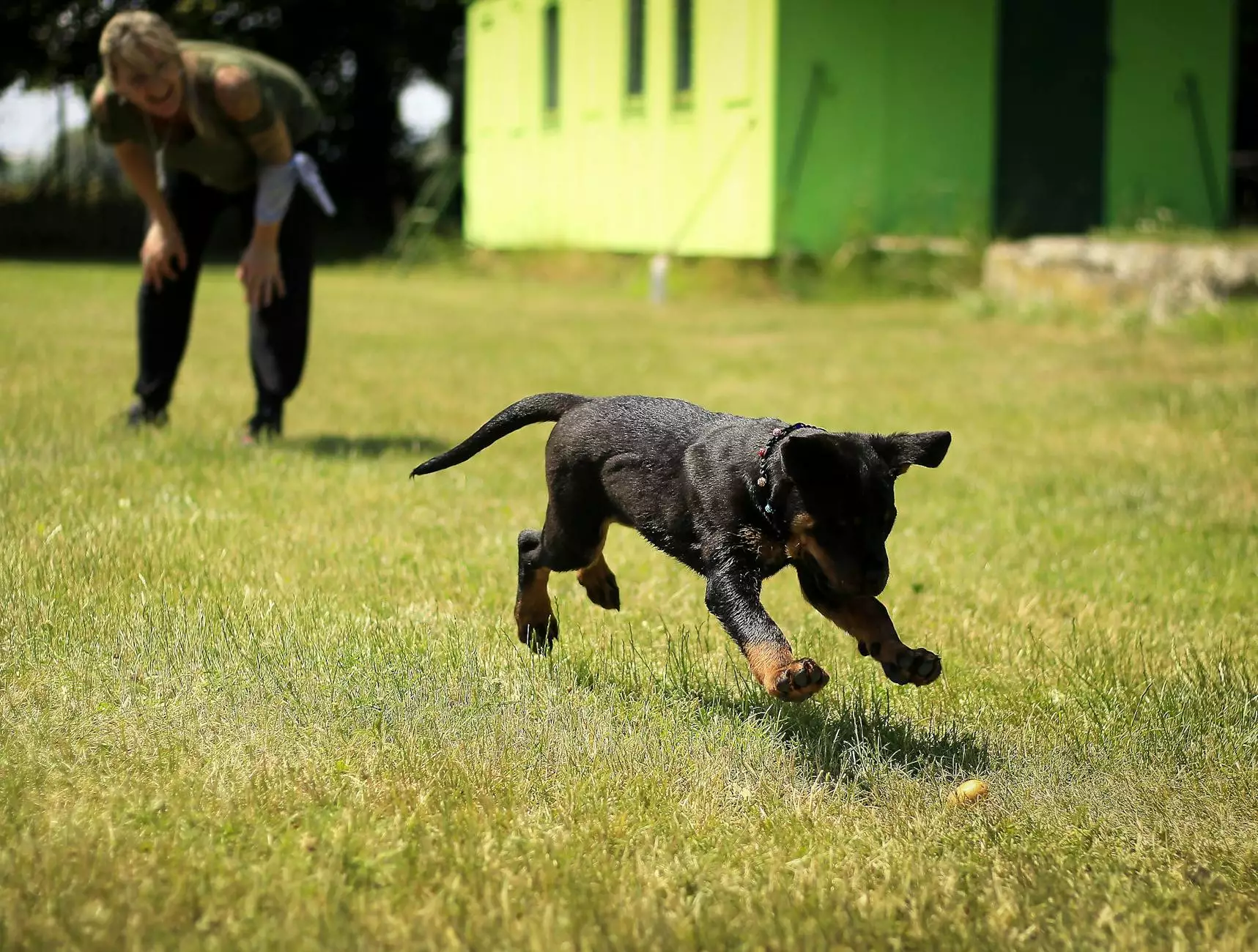 Welcome to The Upbeat K9's Zen Dog Training program, where we have a team of highly skilled and experienced dog trainers ready to help you and your furry friend. In this article, we will introduce you to Emily Fleming, one of our dedicated trainers who has extensive knowledge and expertise in training dogs of all breeds and personalities.
Meet Emily Fleming - The Expert Dog Trainer
Emily Fleming is a passionate dog lover and an experienced professional in the field of dog training. With several years of experience under her belt, she has successfully trained numerous dogs using positive reinforcement techniques and customized training programs.
Emily believes that every dog is unique and requires an individualized approach to training. She understands that effective training goes beyond teaching basic commands; it requires building a strong bond of trust and understanding between the dog and their owner.
Experience and Expertise
Emily's journey in dog training began with her own beloved companion, who had challenging behavioral issues. Determined to help her furry friend, she embarked on a path of extensive learning and training. She completed courses and certifications in dog behavior, obedience training, and positive reinforcement techniques.
Through years of hands-on experience and continuous learning, Emily has become an expert in various areas of dog training, including:
Obedience Training: Emily can teach your dog essential commands such as sit, stay, heel, and come, ensuring they have a solid foundation in obedience.
Behavior Modification: Whether your dog is displaying aggression, anxiety, or fear, Emily has the expertise to address and modify these behaviors effectively.
Puppy Training: Emily specializes in puppy training, providing guidance on potty training, socialization, basic obedience, and more.
Advanced Training: If you have specific goals for your dog, such as therapy or service dog training, Emily can assist in advanced training techniques to achieve those goals.
Trick Training: Want to impress your friends with your dog's impressive tricks? Emily can teach your dog a wide range of fun and challenging tricks.
Client Success Stories
Emily's dedication and skills have helped many dog owners and their furry companions overcome training challenges and achieve remarkable results. Here are just a few success stories and testimonials from her satisfied clients:
"Emily's guidance and expertise have completely transformed our dog's behavior. We can now enjoy walks without constant pulling and have a harmonious home environment. Thank you, Emily!" - John and Sarah
"We were amazed at how quickly our puppy responded to Emily's training techniques. She is patient, knowledgeable, and truly cares about the well-being of dogs. Highly recommended!" - Lisa
Book a Training Session with Emily
If you're ready to embark on a rewarding journey of dog training with Emily, we invite you to book a training session today. Our Zen Dog Training program offers flexible training options tailored to your specific needs and goals. Whether you have a young puppy or an adult dog, Emily can help you achieve the desired results.
To schedule a training session with Emily or inquire about our training programs, please contact us at The Upbeat K9. We look forward to helping you and your furry friend unleash their full potential!
© 2021 The Upbeat K9. All rights reserved.