Dog Training Obedience Classes Dorchester, MA
Nov 27, 2022
Training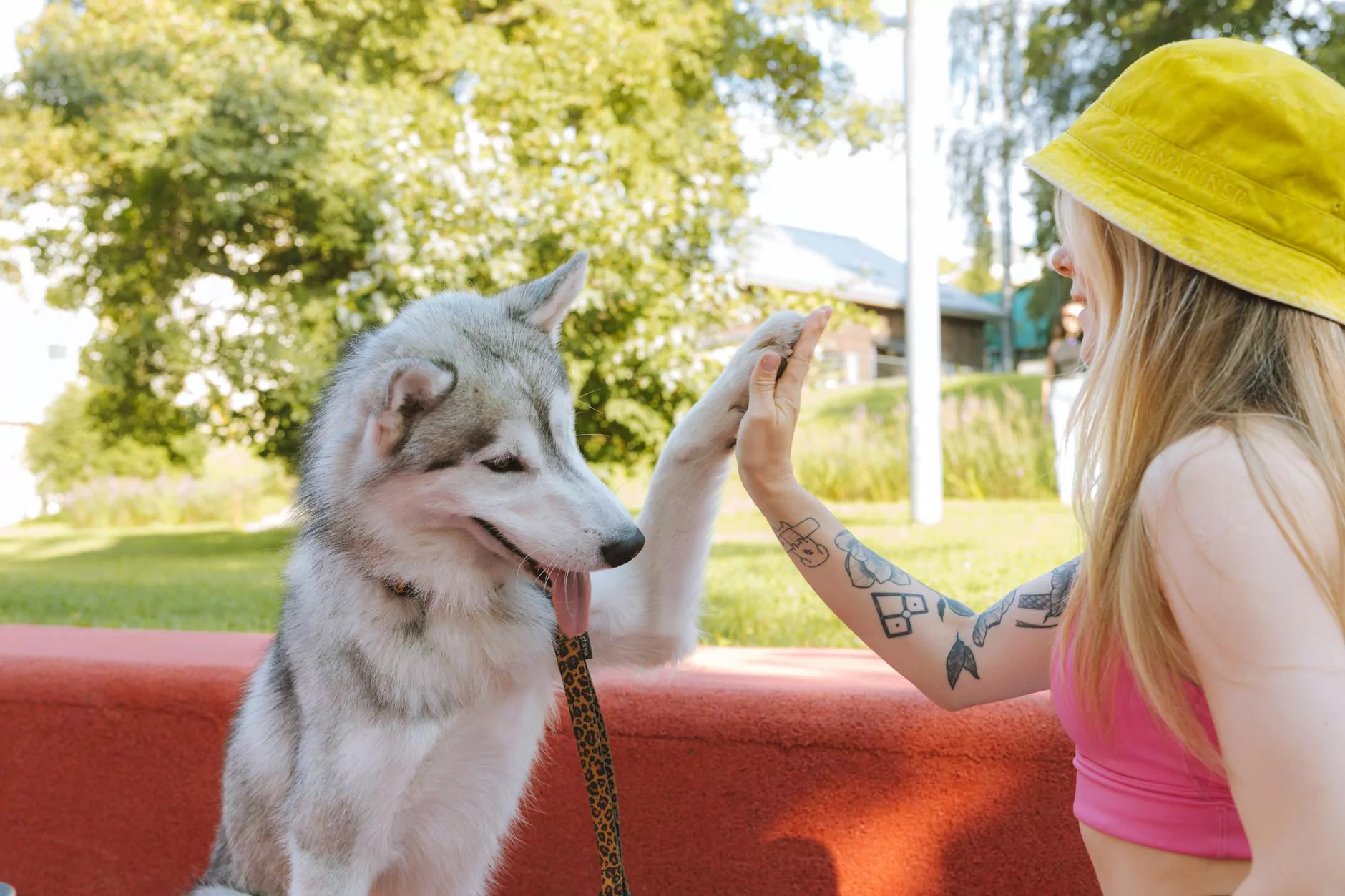 Enhance the Bond with Your Four-Legged Friend
Are you looking for reliable and effective dog training obedience classes in Dorchester, MA? Look no further than The Upbeat K9! As passionate dog lovers ourselves, we understand the importance of having a well-trained and obedient furry companion by your side. Our comprehensive training programs are designed to cater to dogs of all breeds, ages, and temperaments, ensuring that they become well-adjusted members of your family.
The Upbeat K9 Difference
At The Upbeat K9, we believe that every dog is unique, and their training should be tailored accordingly. Unlike other generic training programs, we personalize our approach based on the specific needs and behaviors of your beloved pet.
Experienced and Certified Trainers
Our team of experienced and certified trainers have a deep understanding of different canine personalities. They have undergone extensive training themselves to ensure that they are equipped with the knowledge and skills required to address various behavioral issues and provide effective training solutions.
Positive Reinforcement Techniques
We firmly believe in positive reinforcement techniques that involve rewarding desired behaviors rather than punishing unwanted ones. This approach helps foster a strong bond between you and your dog, promoting enthusiasm and eagerness to learn.
Comprehensive Training Programs
Whether your dog needs basic obedience training or requires specialized behavioral modification, The Upbeat K9 has a range of comprehensive programs to cater to all your training needs.
Puppy Training
Start your furry friend's journey on the right paw with our puppy training program. We focus on foundational obedience commands, socialization, and crate training, setting the groundwork for your puppy's future success.
Basic Obedience
Our basic obedience class is perfect for dogs of all ages. We cover essential commands such as sit, stay, heel, recall, and more, ensuring that your dog becomes a well-behaved companion both at home and in public.
Advanced Training
If you're looking to take your dog's training to the next level, our advanced training program is just what you need. We work on refining their existing skills, introducing more complex commands, and enhancing their focus and control.
Behavior Modification
For dogs with specific behavioral issues such as aggression, separation anxiety, or excessive barking, our behavior modification program can provide the necessary guidance and support. Our experienced trainers will work closely with you and your dog, implementing techniques to address the root cause of the problem and promote positive change.
Why Choose The Upbeat K9?
When it comes to choosing a dog training facility in Dorchester, MA, The Upbeat K9 stands out from the rest. Here's why:
Proven Track Record: With years of experience in the industry, we have successfully trained countless dogs and helped families create harmonious relationships with their pets.
Individualized Approach: We understand that each dog has unique needs, and our training programs are tailored to address those specific requirements, ensuring maximum effectiveness.
Positive Reinforcement: We believe in positive reinforcement methods, promoting a healthy and enjoyable learning experience for your furry friend.
Continued Support: Our commitment to your dog's success doesn't end with the training program. We provide ongoing support and guidance to help you maintain the skills your dog has learned.
Contact The Upbeat K9 Today
If you're ready to embark on a transformative journey with your dog, don't hesitate to reach out to The Upbeat K9. Our professional trainers are eager to help you achieve a well-behaved and obedient companion. Contact us today to learn more about our training programs and schedule a consultation!