Private Lessons - Leader of The Pack Dog Obedience Training
Dec 22, 2021
Training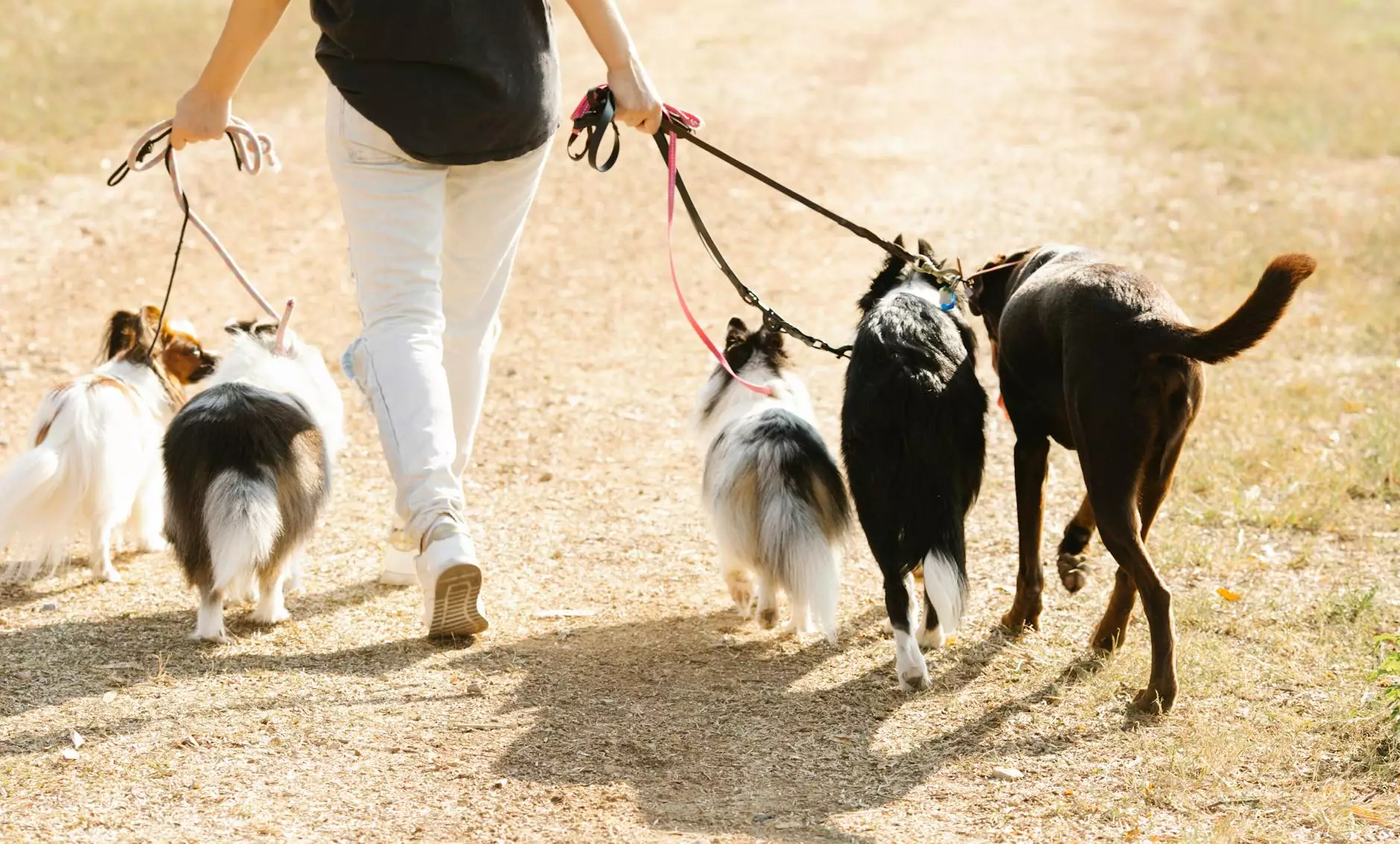 Welcome to The Upbeat K9's private dog obedience lessons page!
The Upbeat K9: Your Trusted Source for Private Dog Training
At The Upbeat K9, we understand the importance of having a well-behaved and obedient dog. Our private lessons are designed to equip you with the knowledge and skills to become the leader of your pack. With our comprehensive training programs and experienced trainers, we ensure you and your dog achieve the results you desire.
Why Choose Private Lessons?
Private lessons provide a personalized approach to dog training. It allows our trainers to tailor the training curriculum specifically to your dog's needs and your training goals. Whether you have a young puppy, an unruly adolescent, or an adult dog with specific behavior issues, our private lessons offer the flexibility and attention required to address those challenges effectively.
The Power of One-on-One Attention
When you choose private lessons at The Upbeat K9, you benefit from the undivided attention of our experienced trainers. This individualized attention ensures that every minute of your training session is dedicated to addressing your dog's specific behaviors and teaching you the techniques necessary for long-term success.
Customized Training Plan
During your private lessons, our trainers will evaluate your dog's behavior and create a customized training plan tailored to your dog's unique needs. This plan will address areas such as basic obedience, leash manners, impulse control, socialization, and any specific behavior issues you may be facing.
Building a Strong Foundation
We believe in building a strong foundation of trust and respect between you and your dog. Our private lessons will not only focus on teaching your dog commands but also on strengthening the bond and communication between you both. This trust and respect will serve as the basis for a well-behaved and happy dog.
Effective Training Methods
At The Upbeat K9, we utilize positive reinforcement techniques to train dogs. Our trainers employ reward-based training methods to encourage and reinforce desired behaviors. This approach ensures that your dog enjoys the training process and is motivated to learn and excel.
Long-Term Support
Our commitment to you and your dog doesn't end with the completion of private lessons. We provide ongoing support to ensure your training success. Our trainers are available to answer any questions, provide guidance, and offer additional training resources to help you continue reinforcing the training at home.
Contact Us Today
Ready to embark on your private dog training journey? Contact The Upbeat K9 today to schedule your private lesson. Our experienced trainers are here to guide you every step of the way and help you become the confident leader your dog needs.
Remember, a well-behaved dog starts with the right training and commitment. Don't wait any longer, take the first step towards a stronger bond with your furry companion. Reach out to The Upbeat K9 and let us help you become the leader of your pack!