Bark N' Call - Professional Dog Training Services by The Upbeat K9
Oct 12, 2018
Dog Care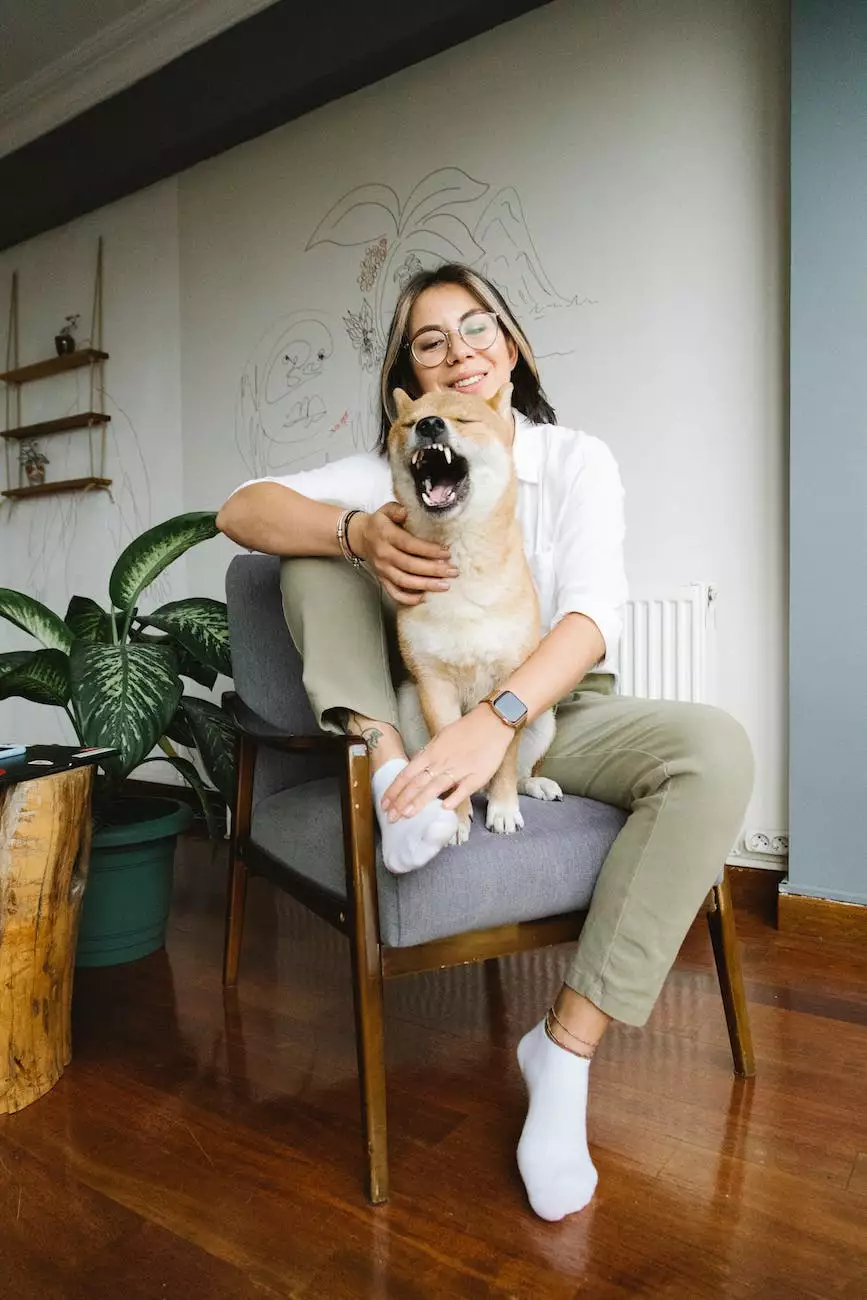 Thank you for visiting the Bark N' Call page, provided by The Upbeat K9. If you are in search of professional and effective dog training services, you have come to the right place! Our team of experienced trainers is committed to helping you establish a fulfilling and harmonious relationship with your beloved furry companion.
Why Choose Bark N' Call for Your Dog Training Needs?
At Bark N' Call, we understand that every dog is unique and requires personalized attention and training techniques. Our dedicated trainers have years of experience in working with dogs of all breeds, ages, and temperaments, allowing us to tailor our training programs to fit your dog's individual needs.
We employ positive reinforcement techniques that focus on building a strong bond between you and your dog. By using reward-based training methods, we create a positive learning environment that encourages your dog to actively participate in the training process and boost their confidence. This approach not only ensures effective results but also creates a positive association with training, making it an enjoyable experience for your dog.
Comprehensive Dog Training Solutions
At Bark N' Call, we offer a wide range of dog training services to address various behavior issues and meet your specific training goals. Our comprehensive training solutions include:
Puppy Training: Start your furry friend off on the right paw with our puppy training program. We focus on socialization, basic obedience, and house training to help your puppy develop into a well-behaved adult dog.
Basic Obedience: Teach your dog essential commands such as sit, stay, come, and walking politely on a leash. Our trainers will guide you through effective techniques to establish good behavior and enhance communication with your dog.
Advanced Training: Take your dog's training to the next level with our advanced training program. We cover advanced commands, off-leash training, and address behavioral issues like aggression or separation anxiety.
Agility Training: If you have an active and energetic dog, agility training can provide mental stimulation and physical exercise. Our trainers will introduce your dog to agility obstacles and help them master the course.
Behavior Modification: Is your dog displaying unwanted behaviors? Our behavior modification program focuses on identifying the root causes and implementing effective strategies to resolve issues such as excessive barking, jumping, or chewing.
Our Process
When you choose Bark N' Call for dog training, you can expect a comprehensive and personalized approach. Here's what our process typically involves:
Consultation: We start by discussing your training goals and evaluating your dog's behavior. This initial consultation allows us to understand your expectations and create a customized training plan.
Training Sessions: Our trainers will conduct regular one-on-one training sessions with your dog, focusing on the skills and behaviors you want to address. We utilize positive reinforcement techniques to encourage desired behaviors.
Progress Monitoring: Throughout the training program, we closely monitor your dog's progress and make adjustments as necessary. We provide feedback and guidance to ensure consistent improvement.
Owner Education: Effective dog training requires your active involvement. We offer guidance and resources to help you reinforce training techniques at home, ensuring consistent and long-lasting results.
Contact Bark N' Call Today
If you are ready to embark on a journey of building a stronger bond with your furry friend, don't hesitate to contact Bark N' Call. Our team of professional trainers at The Upbeat K9 is ready to assist you in achieving your dog training goals. Give us a call or fill out our online form to schedule a consultation and take the first step towards a well-behaved and happy dog!