Dog Classes - Sterling, MA
Feb 4, 2018
Training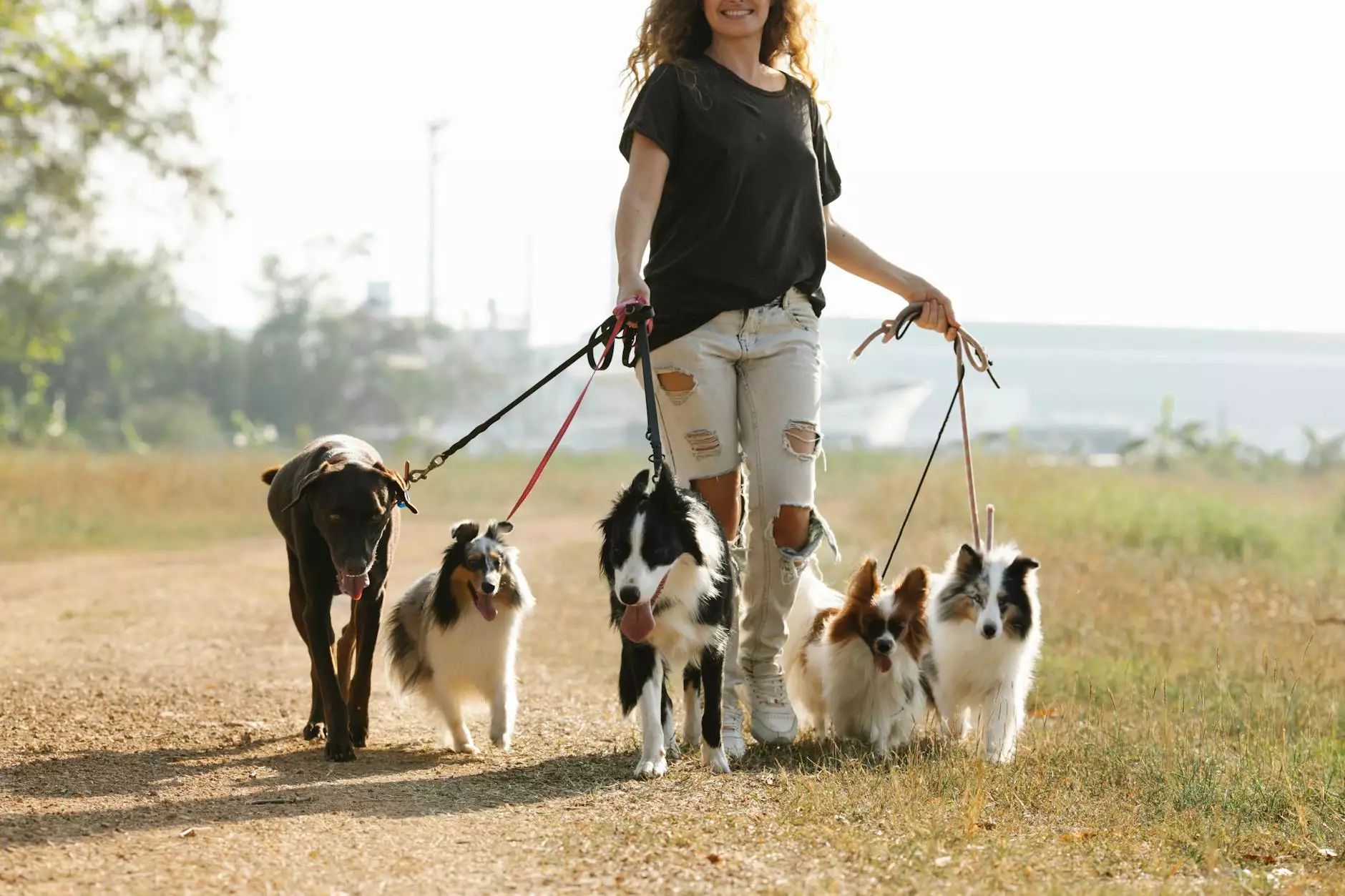 Build a Strong Bond with Your Furry Friend at The Upbeat K9
At The Upbeat K9, we believe that a well-trained dog is a happy dog. Our dog classes in Sterling, MA are designed to provide comprehensive training to help you shape your dog into a well-behaved companion.
Why Choose The Upbeat K9?
With years of experience and a team of expert trainers, The Upbeat K9 stands out as the go-to destination for dog owners seeking professional and effective training. Our top priority is to help you build a strong bond with your furry friend while addressing any behavioral issues they may have.
Comprehensive Training Programs
Our dog classes offer a range of training programs tailored to meet the specific needs of every dog and owner. Whether you are starting with a young puppy or want to work on obedience with an adult dog, we have the perfect class for you.
Puppy Socialization
In our puppy socialization classes, we focus on introducing your puppy to new experiences, people, and other dogs in a controlled and positive environment. This helps them develop important social skills and reduces any fear or aggression tendencies they may develop.
Basic Obedience
Our basic obedience classes are designed to establish a solid foundation of obedience commands such as sit, stay, come, and walking on a leash. We use positive reinforcement techniques to make learning enjoyable for both you and your dog.
Advanced Obedience
If your dog has mastered the basics, our advanced obedience classes will take their skills to the next level. We focus on off-leash control, advanced commands, and refining their obedience skills even in distracting environments.
Behavior Modification
For dogs with specific behavioral issues, our behavior modification classes are the perfect solution. Our expert trainers will work closely with you to address and correct any problem behaviors such as aggression, separation anxiety, or excessive barking.
Small Class Sizes for Individual Attention
Unlike larger group classes, we keep our class sizes small to ensure that each dog and owner receives individual attention. This allows us to cater to the specific needs of each dog and customize the training approach accordingly.
Positive Reinforcement Techniques
At The Upbeat K9, we firmly believe in using positive reinforcement techniques to train dogs. Our trainers focus on rewarding desired behaviors rather than punishing unwanted behaviors. This creates a positive learning environment and strengthens the bond between you and your furry companion.
Experienced and Certified Trainers
Our trainers are not only experienced but also certified in various dog training methods. They are constantly updating their knowledge and skills to ensure that they provide the most effective and up-to-date training techniques to our clients.
Convenient Location in Sterling, MA
The Upbeat K9 is conveniently located in Sterling, MA, making it easily accessible to dog owners in the surrounding areas. Our state-of-the-art training facility provides a safe and comfortable environment for both you and your dog to learn and grow together.
Contact The Upbeat K9 Today
Are you ready to embark on a journey of training and bonding with your furry friend? Contact The Upbeat K9 today to enroll in one of our high-quality dog classes in Sterling, MA. Let us help you unlock your dog's full potential and create a harmonious relationship that will last a lifetime.