Training Services for Happy and Well-Behaved Dogs
May 27, 2019
Training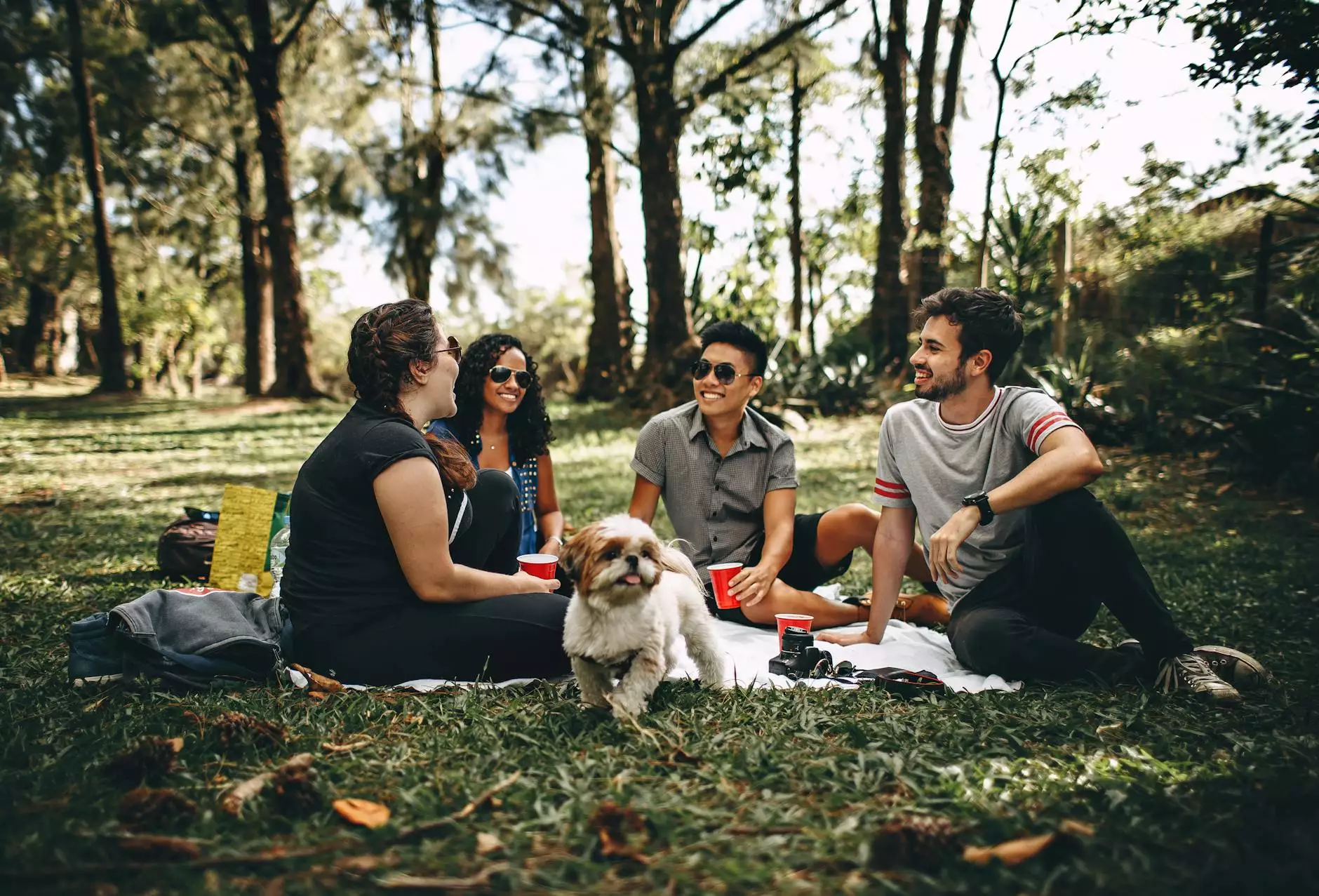 Welcome to The Upbeat K9, your trusted partner in dog training. We understand the significance of having a well-behaved and obedient dog, and that's why we offer top-notch training services tailored to meet your canine companion's specific needs. Our team of expert trainers is committed to helping you build a strong bond with your furry friend while addressing any behavioral issues they may be facing.
Why Choose The Upbeat K9 for Your Dog's Training Needs?
At The Upbeat K9, we pride ourselves on delivering exceptional training programs that yield lasting results. With years of experience in the industry, our trainers have a deep understanding of canine behavior and cognition. We believe in positive reinforcement-based training methods, focusing on rewarding good behavior rather than punishing unwanted behavior. This approach not only strengthens the bond between you and your dog but also creates a positive and enjoyable learning environment.
Comprehensive Training Programs
Our training programs are designed to cater to dogs of all ages, breeds, and behavioral backgrounds. Whether you have a brand-new puppy, an adolescent dog with energy to spare, or a rescue dog with specific challenges, we have the perfect program to suit your needs. From basic obedience training to specialized behavior modification, we cover a wide range of training areas.
Puppy Training
Start your puppy off on the right paw with our puppy training program. We will help you navigate through the critical early development stages, teaching your furry friend essential commands, proper socialization, and basic manners. Our trainers will equip you with the knowledge and skills necessary to raise a well-rounded and confident pup.
Obedience Training
Has your dog forgotten their manners? Our obedience training program is here to help. Whether your dog needs a refresher course or is just beginning their training journey, our expert trainers will guide you through the process of teaching core commands such as sit, stay, down, come, and more. We'll work on leash manners, impulse control, and overall responsiveness to ensure your dog becomes a joy to be around.
Agility Training
If your dog has energy to spare and loves a challenge, our agility training classes are perfect for them. Agility training can provide mental and physical stimulation while boosting your dog's confidence and coordination. Our trainers will guide your dog through agility courses, teaching them to navigate tunnels, weave poles, jumps, and more. Not only is agility training fun, but it also strengthens the bond between you and your dog.
Behavior Modification
Is your dog struggling with specific behavioral issues? Our behavior modification program aims to address and overcome unwanted behaviors such as aggression, separation anxiety, excessive barking, and more. Our skilled trainers will assess your dog's behavior, develop a personalized training plan, and work with you to implement positive techniques to bring about positive changes in their behavior and overall well-being.
The Upbeat K9 Difference
When you choose The Upbeat K9 for your dog's training needs, you can expect the following:
Expert Trainers: Our trainers are highly experienced, certified professionals who are passionate about helping dogs and their owners.
Positive Reinforcement: We believe in using reward-based training methods to create a positive learning experience for your dog.
Individualized Approach: We understand that every dog is unique, which is why we tailor our training programs to fit your dog's personality and needs.
Long-Term Results: Our goal is to equip you with the tools and knowledge to maintain the training results long after the program ends.
Supportive Environment: We provide a supportive and encouraging environment where both you and your dog can thrive.
Contact Us for Exceptional Dog Training
Ready to embark on a rewarding training journey with your furry friend? Look no further than The Upbeat K9. Our skilled trainers are committed to helping your dog reach their full potential and become a well-behaved companion. Contact us today to learn more about our training programs or to schedule a consultation. Together, we can build a stronger bond and create a harmonious relationship with your dog.