Randolph, MA Dog Training - The Upbeat K9
Jan 8, 2023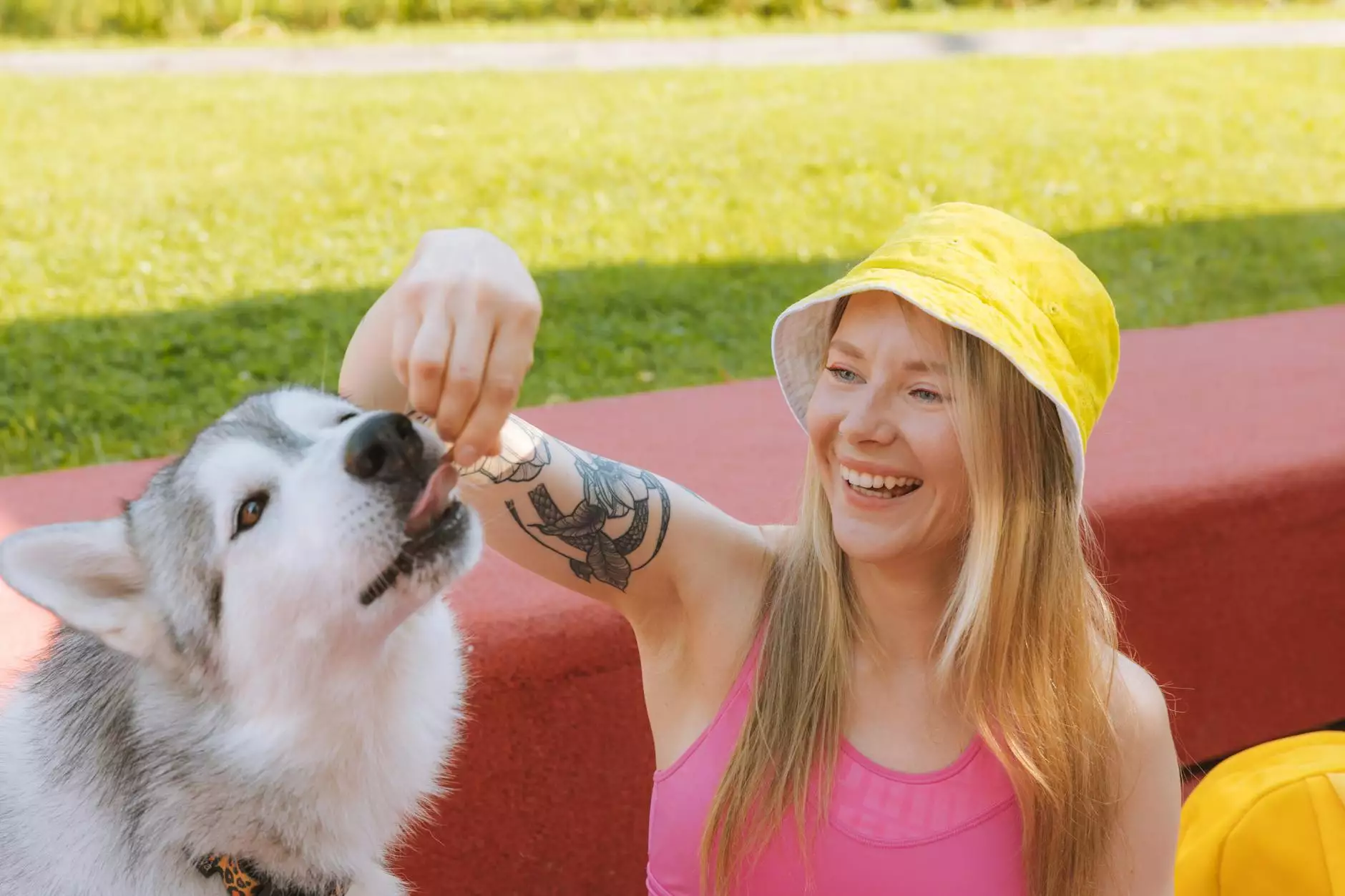 Professional Dog Training Services in Randolph, MA
Welcome to The Upbeat K9, your go-to destination for the most effective and personalized dog training services in Randolph, MA. We understand how important it is to have a well-behaved and happy furry companion, and we are here to help you achieve just that!
Why Choose The Upbeat K9?
At The Upbeat K9, we believe that every dog is unique and requires an individualized approach to training. Our team of experienced and qualified dog trainers has a deep understanding of canine behavior and psychology. We take the time to assess your dog's personality, specific needs, and any behavioral issues to create a customized training program that will help them thrive.
When you choose us for dog training, you can expect:
Expert trainers with years of experience
Positive reinforcement techniques
Proven training methods
Patient and compassionate approach
Individual attention for your dog
Results-oriented training sessions
Comprehensive Dog Training Programs
We offer a wide range of dog training programs to address various behavioral issues and training goals. Whether you have a young puppy that needs basic obedience training or an older dog with specific behavior problems, we have a program tailored to meet your needs.
Our dog training programs include but are not limited to:
Puppy Training: Start your puppy off on the right paw with our puppy training program. We focus on essential commands, socialization, and potty training.
Basic Obedience Training: Teach your dog essential commands such as sit, stay, down, and come. This program lays the foundation for good behavior and strengthens the bond between you and your furry friend.
Behavior Modification: Is your dog displaying aggressive behavior or suffering from separation anxiety? Our behavior modification program addresses these issues and helps your dog overcome them.
Advanced Training: Take your dog's training to the next level with our advanced training program. We work on off-leash obedience, advanced commands, and complex behaviors.
Therapy Dog Training: If you wish to turn your dog into a therapy dog, we provide specialized training to prepare them for therapy work. We cover obedience, handling distractions, and socialization in this program.
Our Training Approach
At The Upbeat K9, we believe in using positive reinforcement techniques to train dogs. Our focus is on rewarding desired behaviors rather than punishing unwanted ones. This approach ensures that your dog enjoys the training sessions and builds a strong bond of trust and respect with their trainer.
We understand that every dog learns differently, and we adapt our training methods accordingly. Our trainers use a combination of treats, praise, toys, and clicker training to motivate and reward your dog throughout the training process.
Contact Us Today
If you are ready to embark on a dog training journey that will transform your dog's behavior and improve your relationship, don't hesitate to contact us. The Upbeat K9 is here to make your dog training experience in Randolph, MA a positive and successful one.
To learn more about our dog training programs and to schedule a consultation, give us a call at XXX-XXX-XXXX or fill out our online contact form. We can't wait to meet you and your furry friend!