Welcome to The Upbeat K9
Jun 22, 2023
Training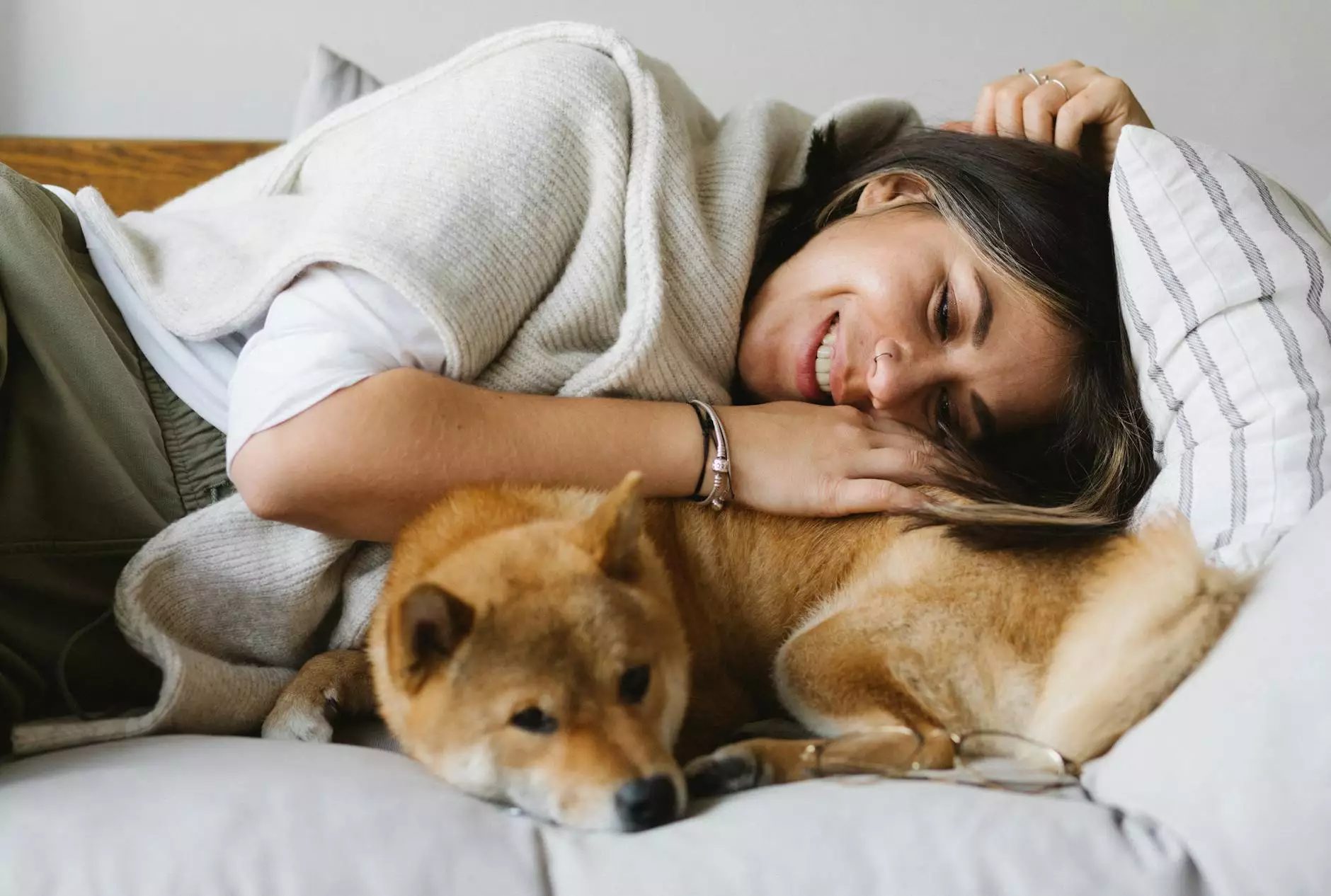 Expert Dog Training in Norwood, MA
If you are in Norwood, MA, and looking for the best dog training services, you've come to the right place. At The Upbeat K9, we are dedicated to transforming your dog into a well-behaved and obedient companion. With our expertise and commitment, you can trust us to provide exceptional training tailored to your dog's specific needs.
Why Choose The Upbeat K9?
1. Experience and Expertise: With years of experience in dog training, our team of expert trainers knows the best techniques to achieve remarkable results. We have successfully trained countless dogs in Norwood, MA, and we are ready to help you and your furry friend.
2. Positive Reinforcement: At The Upbeat K9, we believe in positive reinforcement as an effective training method. We focus on rewarding good behavior rather than punishing bad behavior. This approach creates a positive and trusting relationship between you and your dog.
3. Customized Training Programs: We understand that every dog is unique, with their own strengths, weaknesses, and personality traits. Our trainers will create a customized training program tailored specifically to your dog's needs and behavior. This personalized approach ensures the best possible results.
4. Comprehensive Training: Our training programs cover a wide range of obedience and behavioral issues. From basic obedience commands to more complex problem-solving, we have you covered. Whether your dog needs leash training, socialization, or assistance with aggression or separation anxiety, we can address it all.
Our Training Process
1. Initial Evaluation: To kickstart the training journey, we conduct an initial evaluation of your dog. This assessment helps us understand your dog's temperament, behavior, and any specific challenges they may have. Based on this evaluation, we create a customized training plan.
2. One-on-One Sessions: Our training sessions are conducted on a one-on-one basis, allowing us to focus solely on your dog's needs. This individual attention helps us provide tailored training and address any specific issues or goals you may have for your furry friend.
3. Positive Reinforcement Techniques: As mentioned earlier, we use positive reinforcement techniques during training. This involves rewarding your dog for good behavior through treats, praise, or play, reinforcing their understanding of desired actions.
4. Consistency and Practice: Consistency is key to successful dog training. We emphasize the importance of practicing the learned commands and behaviors regularly outside of training sessions. This repetition helps reinforce positive habits and ensures long-lasting results.
Contact Us Today!
If you're ready to give your dog the training they deserve, don't hesitate to contact us today. With our team of expert trainers, customized programs, and positive reinforcement techniques, we guarantee exceptional results. Trust The Upbeat K9 for all your dog training needs in Norwood, MA.
Remember, a well-trained dog is a happy dog, and investing in their training will strengthen the bond between you and your furry companion. Contact The Upbeat K9 now and let us help you create a harmonious relationship with your dog through effective training.
Visit our Contact page to get in touch with us or schedule an appointment. We look forward to hearing from you!