Loose Leash Walking Intensive
Sep 23, 2023
Training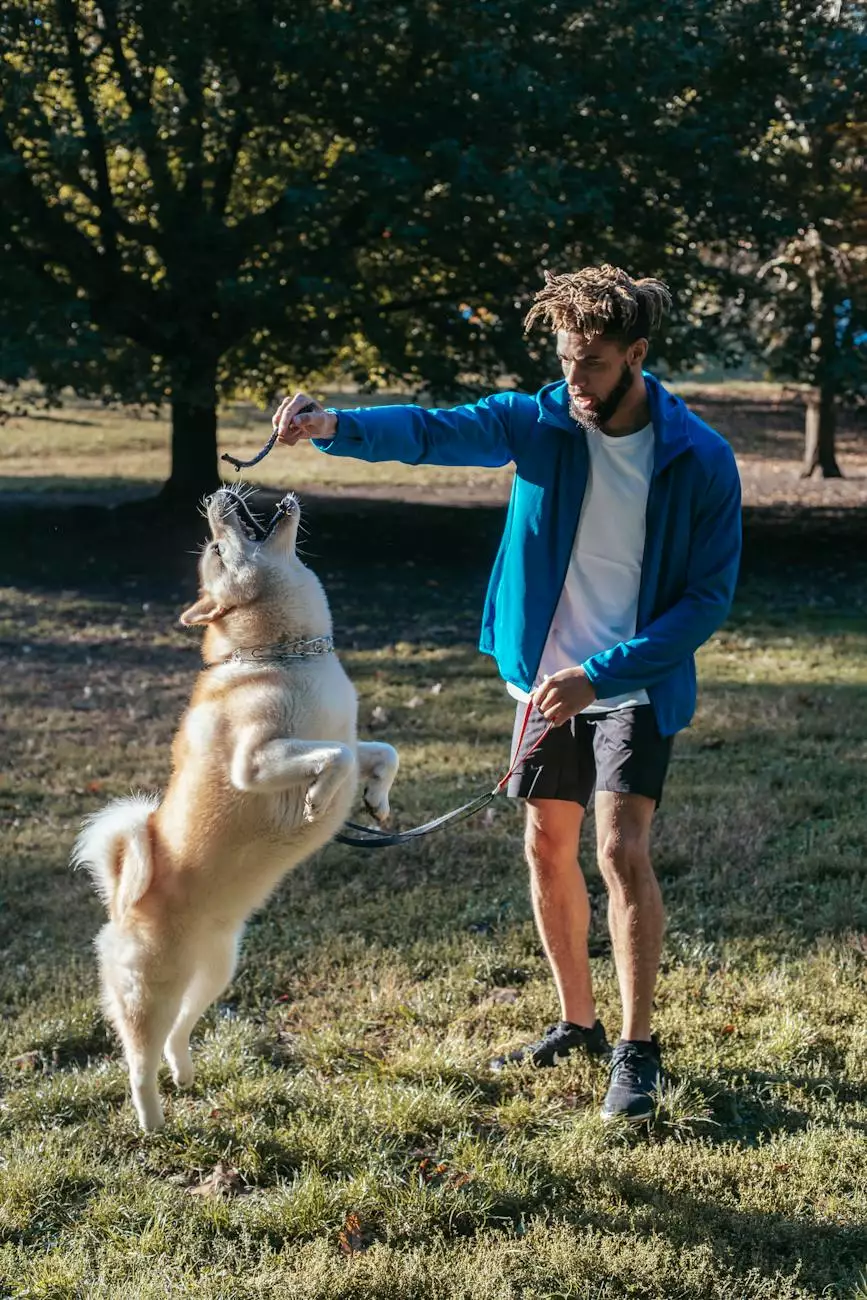 Welcome to The Upbeat K9's Loose Leash Walking Intensive! We are dedicated to providing exceptional training programs to help you and your dog master the art of loose leash walking. With our expert guidance and proven techniques, you'll be able to enjoy stress-free and enjoyable walks with your furry friend.
Why Choose The Upbeat K9?
At The Upbeat K9, we understand the challenges of walking your dog on a leash. It can be frustrating when your dog constantly pulls, tugs, or becomes reactive during walks. That's where our Loose Leash Walking Intensive comes in. We have years of experience working with dogs of all breeds and sizes, and we have perfected effective training methods to address leash-related issues.
Comprehensive Training Programs
Our Loose Leash Walking Intensive program is designed to provide you with comprehensive training that goes beyond basic commands. We focus on teaching your dog proper leash manners, impulse control, and overall obedience during walks. Our certified trainers will work closely with you and your dog to create a personalized training plan tailored to your specific needs.
The Benefits of Loose Leash Walking
Enhanced Bond: Walking your dog becomes a bonding experience, building trust and strengthening your relationship.
Improved Safety: With loose leash walking skills, your dog will be less likely to lunge or dart, keeping both of you safe during walks.
Reduced Stress: No more arm strain or constant pulling. Loose leash walking ensures a more relaxed and enjoyable walking experience for both you and your dog.
Increased Freedom: When your dog walks politely on a leash, you'll have the freedom to explore different walking routes and environments without worrying about leash-related issues.
Social Opportunities: Dogs that demonstrate proper leash manners are more likely to be welcomed in public spaces and have positive interactions with other dogs and people.
Our Training Approach
At The Upbeat K9, we believe in utilizing positive reinforcement techniques to promote learning and ensure a positive training experience for your dog. Our trainers will teach your furry friend that walking politely on a leash is rewarding and enjoyable. We focus on building their confidence, impulse control, and reinforcing desired behaviors.
The Training Process
During our Loose Leash Walking Intensive program, you can expect:
Initial Assessment: We'll assess your dog's current leash behavior and identify any specific challenges or triggers.
Personalized Training Plan: Our trainers will create a personalized training plan based on your dog's individual needs and your specific goals.
One-on-One Training Sessions: You and your dog will participate in one-on-one training sessions with our certified trainers. These sessions will focus on teaching your dog proper leash manners, impulse control, and obedience.
Practical Walks: We'll conduct practical training sessions where we simulate real-life scenarios to reinforce learned behaviors in different environments.
Continued Support: Even after the program, we provide ongoing support and guidance to ensure the success of your loose leash walking journey.
Contact Us Today
Are you ready to transform your dog's leash-walking experience? Contact The Upbeat K9 today to learn more about our Loose Leash Walking Intensive program. Take the first step towards a stress-free and enjoyable walking journey with your furry companion. We look forward to hearing from you!