Dog Obedience Training Holbrook, MA
Jun 18, 2020
Training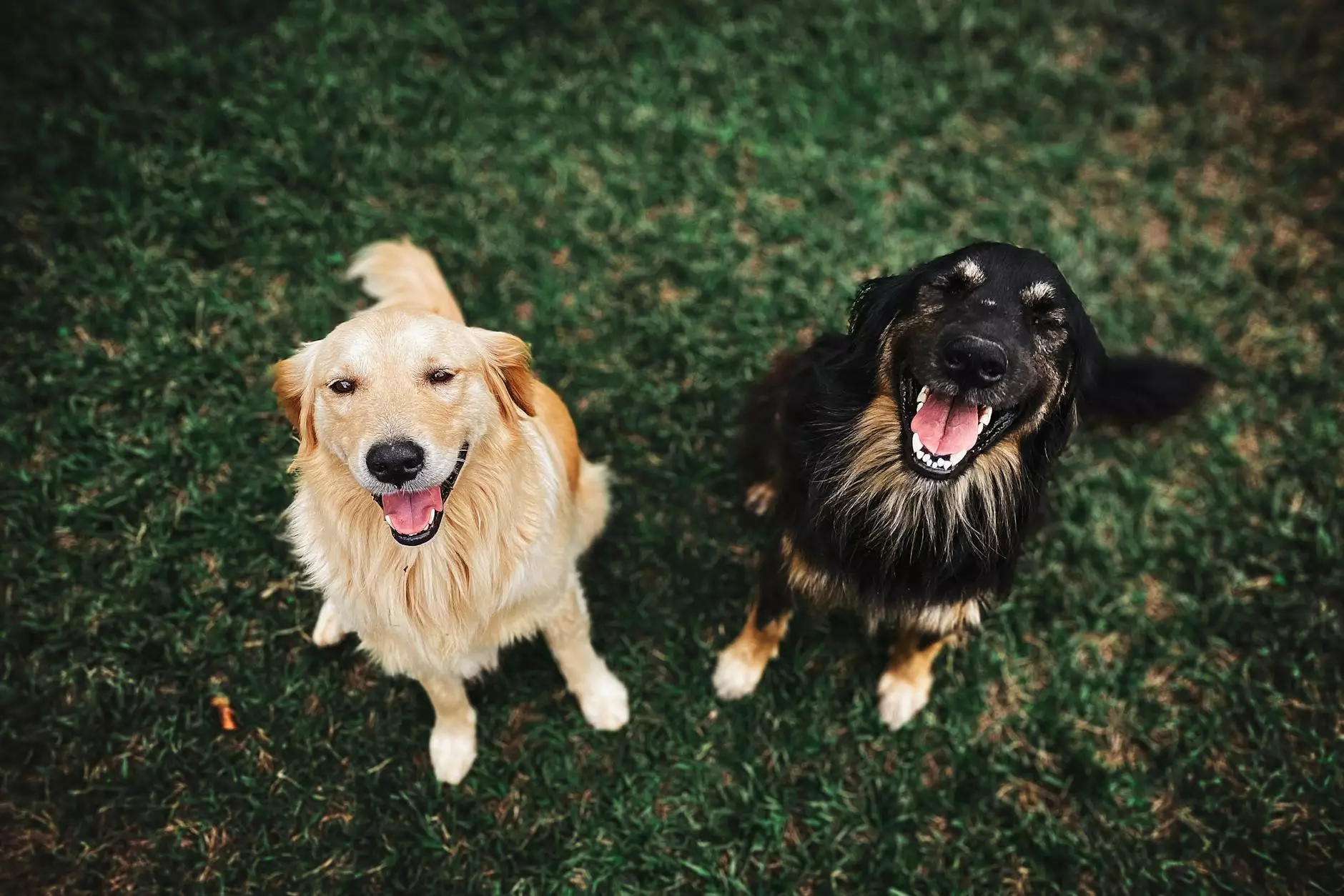 Welcome to The Upbeat K9, your premier destination for top-notch dog obedience training in Holbrook, MA and the surrounding areas. Our team of experienced trainers is dedicated to helping you and your furry companion build a strong bond, improve behavior, and enhance overall obedience. With tailored training programs and a positive, effective approach, we are committed to providing the best training experience for both you and your beloved pet.
Your Trusted Source for Professional Dog Training
At The Upbeat K9, we understand that every dog is unique, and their training needs vary. That's why we offer customized dog obedience training programs that take into account your dog's specific personality, breed characteristics, and behavioral issues. Our trainers are highly skilled in utilizing positive reinforcement techniques to guide your dog towards better behavior and obedience.
Why Choose The Upbeat K9?
With so many dog training options available, it can be overwhelming to choose the right program for your furry friend. Here are some reasons why The Upbeat K9 stands out:
Experience: Our trainers have years of experience working with dogs of all ages, breeds, and temperaments. We have successfully trained countless dogs, helping them overcome behavioral challenges and transform into well-mannered companions.
Positive Reinforcement: Our training philosophy revolves around positive reinforcement techniques, focusing on rewarding desirable behaviors rather than punishing unwanted ones. This creates a positive and enjoyable training environment for both you and your dog.
Personalized Approach: We recognize that each dog has unique needs, and a one-size-fits-all approach won't bring the desired results. Our trainers take the time to understand your dog's specific needs and tailor the training program accordingly.
Proven Results: We are proud of the transformations we see in our clients' dogs. From leash pulling and excessive barking to separation anxiety and fear-based behaviors, our training methods have been effective in addressing a wide range of issues.
Comprehensive Training: Our programs cover a wide range of obedience training aspects, including leash manners, sit/stay commands, recall training, crate training, and more. We equip both you and your dog with the necessary tools and techniques for success.
Continued Support: Our commitment to you and your dog extends beyond the training sessions. We provide ongoing support and guidance, ensuring that you have the resources you need to maintain and reinforce the training progress at home.
Our Training Process
When you choose The Upbeat K9 for dog obedience training in Holbrook, MA, you can expect a comprehensive and structured training process that yields lasting results. Here's an overview of our training process:
1. Evaluation:
Before starting any training program, we conduct a thorough evaluation of your dog's behavior, temperament, and any specific issues you'd like to address. This allows us to design a personalized training plan that meets your goals and your dog's needs.
2. One-on-One Sessions:
Our individual training sessions are designed to provide focused attention and personalized instruction. We work closely with you and your dog, addressing obedience commands, behavior modification, and any specific concerns you may have.
3. Positive Reinforcement:
As mentioned earlier, our training approach revolves around positive reinforcement. We utilize rewards such as treats, praise, and play to motivate your dog and reinforce desired behaviors. This not only creates a positive association with training but also strengthens the bond between you and your furry friend.
4. Real-World Application:
We believe that training should extend beyond the controlled environment of a training facility. That's why we incorporate real-world scenarios into our training sessions, helping your dog generalize their newly acquired skills to different environments and situations.
5. Ongoing Support:
Once the training program is complete, we provide you with the necessary tools and guidance to continue reinforcing the training at home. We are always just a phone call or email away if you have any questions or need further assistance.
Contact Us Today!
If you're looking for professional dog obedience training in Holbrook, MA, The Upbeat K9 is here to help. Our dedicated trainers are passionate about helping dogs and their owners achieve harmony and obedience. Don't wait any longer, contact us today to schedule a consultation and take the first step towards a well-behaved and happy dog!