Off Leash K9 Training of Greater Boston - Dog Trainer Boston
Dec 8, 2019
Training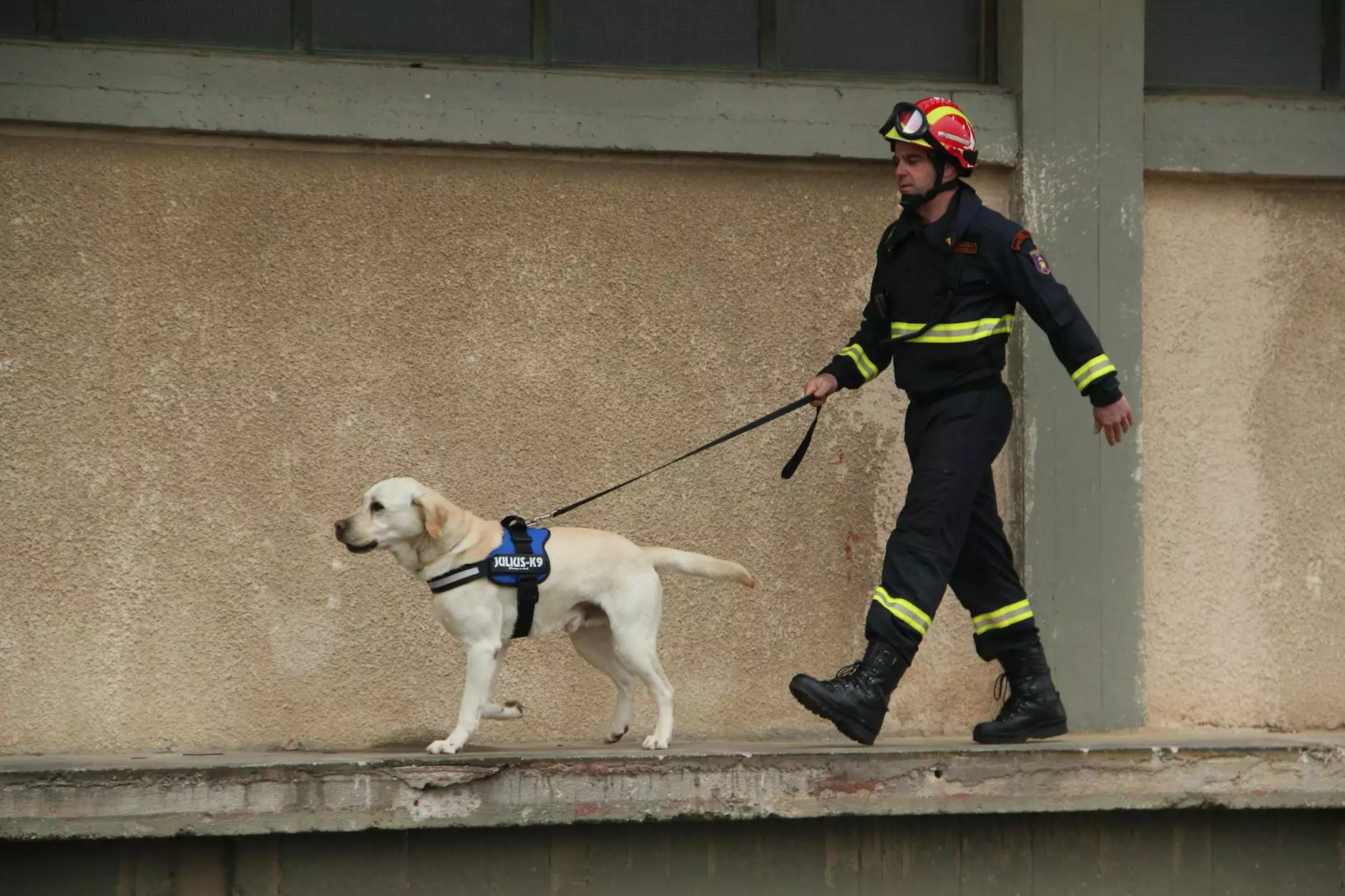 Welcome to Off Leash K9 Training of Greater Boston, the premier dog training service in the Greater Boston area. As part of The Upbeat K9 family, our highly skilled trainers have years of experience working with dogs of all breeds and sizes. We specialize in providing off-leash obedience training, helping you establish a strong bond with your canine companion and achieve a well-behaved and obedient dog.
Why Choose Off Leash K9 Training?
At Off Leash K9 Training, we believe that every dog is unique and requires personalized attention and training methods. Our team of professional trainers understands this and tailors the training programs to meet the specific needs of your dog. Whether you have a young puppy or an older dog, we have the expertise to address any behavioral issues and help you achieve the results you desire.
Comprehensive Dog Training Solutions
Our dog training programs are designed to provide comprehensive solutions to various behavioral problems. We offer a wide range of services, including:
Puppy Training: Start your puppy off on the right paw with our puppy training program. We focus on basic commands, potty training, socialization, and building a foundation for a lifetime of good behavior.
Basic Obedience: Teach your dog essential commands such as sit, stay, come, and leash walking. Our trainers use positive reinforcement methods to ensure effective and enjoyable training sessions.
Advanced Obedience: Take your dog's training to the next level with advanced obedience training. Achieve off-leash control and reliability in any situation.
Behavior Modification: Address specific behavioral issues such as aggression, separation anxiety, and excessive barking. Our trainers employ proven techniques to modify unwanted behaviors and promote positive change.
Service Dog Training: If you need assistance with training a service dog, we offer specialized programs tailored to meet the unique requirements of service animals.
The Off-Leash Approach
One of the key aspects that sets Off Leash K9 Training apart is our focus on off-leash training. We believe that having off-leash control over your dog is essential not only for their safety and well-being but also for building a stronger bond and fostering trust.
Our trainers use a balanced training approach, combining positive reinforcement with fair correction methods. This approach ensures clear communication with your dog, leading to faster and more reliable results. Through structured training sessions and consistent reinforcement, we help you achieve off-leash obedience and control with your furry friend.
Why Invest in Professional Dog Training?
Investing in professional dog training offers numerous benefits for both you and your dog. Here are a few reasons why it is worth considering:
Building a Strong Bond: Training sessions provide a great opportunity to bond with your dog and strengthen your relationship.
Promoting Good Behavior: With proper training, you can eliminate unwanted behaviors and instill good habits in your dog.
Ensuring Safety: Having off-leash control allows you to keep your dog safe in various situations, such as near roads or in public places.
Enhancing Socialization: Training helps your dog become more comfortable and well-behaved around people and other animals.
Peace of Mind: Knowing that you have a well-trained dog gives you peace of mind and allows you to enjoy various activities together.
Your Trusted Dog Trainer in Boston
When it comes to finding a reliable and effective dog trainer in Boston, look no further than Off Leash K9 Training of Greater Boston. Our team is dedicated to helping you achieve your training goals and create a harmonious relationship with your four-legged companion.
Contact us now to schedule a consultation and take the first step towards a well-trained and obedient dog. Invest in professional dog training with Off Leash K9 Training, and experience the joy of having a happy and well-behaved furry friend by your side!