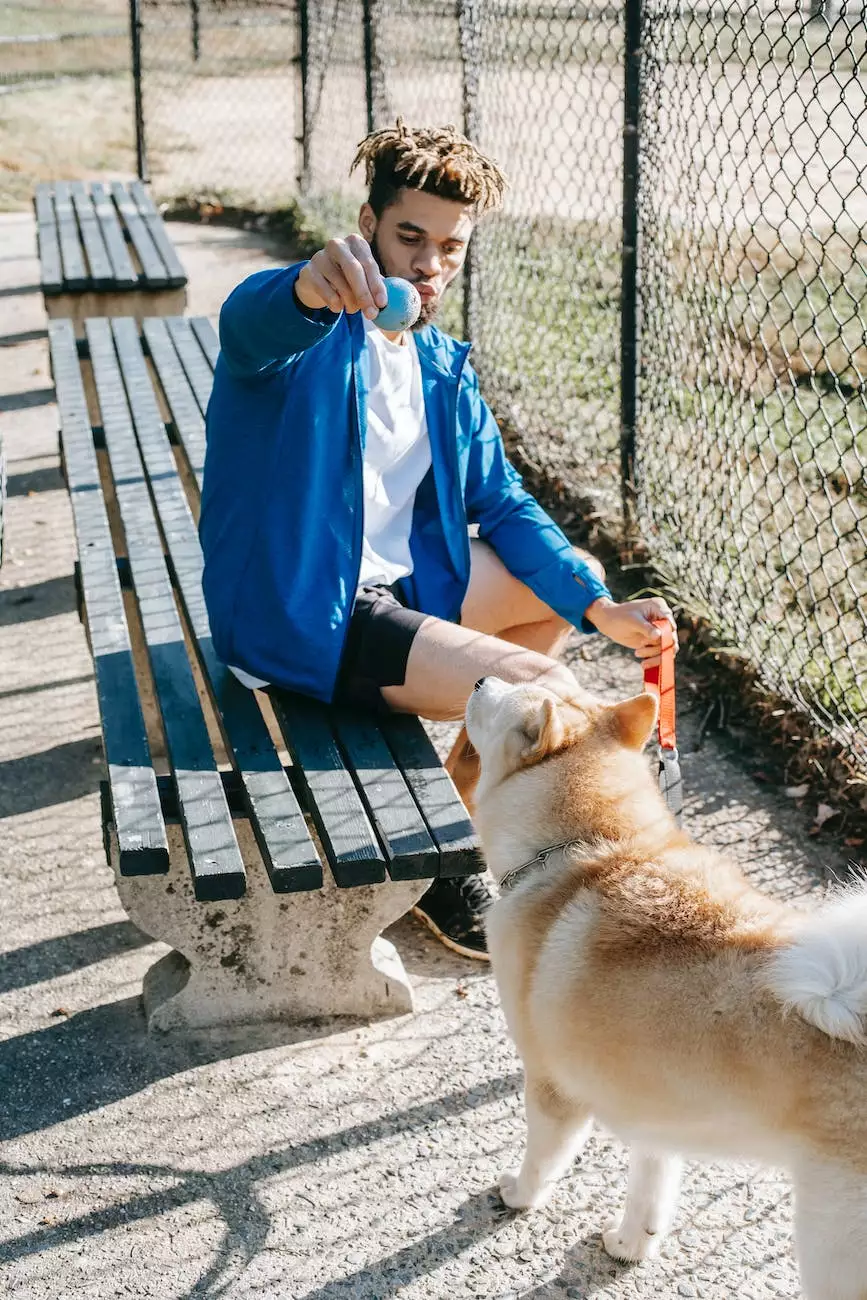 The Upbeat K9 - Transforming Dogs, Empowering Owners
Welcome to the testimonials page for The Upbeat K9, where we share the inspiring stories and experiences of our valued clients who have witnessed remarkable transformations in their dogs' behaviors and obedience.
Client Testimonials
At The Upbeat K9, we take pride in our commitment to providing exceptional dog training services that prioritize positive reinforcement, effective communication, and lasting results. Our dedicated team of expert trainers works tirelessly to address behavioral issues and improve the bond between dogs and their owners.
From unruly to well-behaved
One of our clients, John Smith, had been struggling with his dog, Buddy, who exhibited destructive behavior and constant barking. After enrolling in our training program, John witnessed a remarkable transformation in Buddy's behavior. With our guidance, Buddy went from a rowdy troublemaker to a well-behaved and obedient companion.
Building trust and confidence
Another client, Sarah Johnson, sought our help as her rescue dog, Luna, struggled with fear and anxiety. Our trainers used positive reinforcement techniques to build Luna's trust and confidence. Sarah was amazed by the progress Luna made, and now they share an unbreakable bond.
Effective and personalized training
Every dog is unique, and we understand the importance of tailoring our training methods to suit their individual needs. That's why The Upbeat K9 stands out from the rest. With our client-oriented approach, we ensure that each training session is personalized to address specific behavior issues and achieve optimal results.
Overcoming aggression
Mark Davis, the owner of a previously aggressive dog named Rex, turned to us for help. Through a combination of patience, consistent training techniques, and positive reinforcement, we were able to transform Rex's aggressive behavior into calm and controlled responses. Mark can now enjoy peaceful walks with Rex without any concerns.
The Upbeat K9 Difference
Expert trainers with a passion for dogs
Our team of professional trainers at The Upbeat K9 is not only highly skilled but also genuinely passionate about dogs. We believe that this passion translates into our training methods and ultimately contributes to the success stories we achieve with our clients.
Comprehensive range of services
Whether you are dealing with basic obedience training, aggressive behavior, separation anxiety, or leash pulling, we have the expertise to address your dog's specific needs. Our comprehensive range of services ensures that every dog can receive the appropriate training to become a well-mannered member of your family.
Positive reinforcement approach
At The Upbeat K9, we prioritize positive reinforcement techniques that focus on rewarding desired behaviors rather than resorting to punishment-based training. This approach not only produces more reliable and long-lasting results but also strengthens the bond between you and your beloved pet.
Book Your Training Session Today
If you're ready to experience the remarkable transformation in your dog's behavior and strengthen your bond, book a training session with The Upbeat K9 today. Our expert trainers are eager to help you achieve harmony and happiness in your relationship with your furry friend.
Contact Us
If you have any questions or would like to learn more about our dog training services, feel free to reach out to us. We are always here to assist you.