Frequently Asked Questions - The Upbeat K9
Jan 6, 2018
Training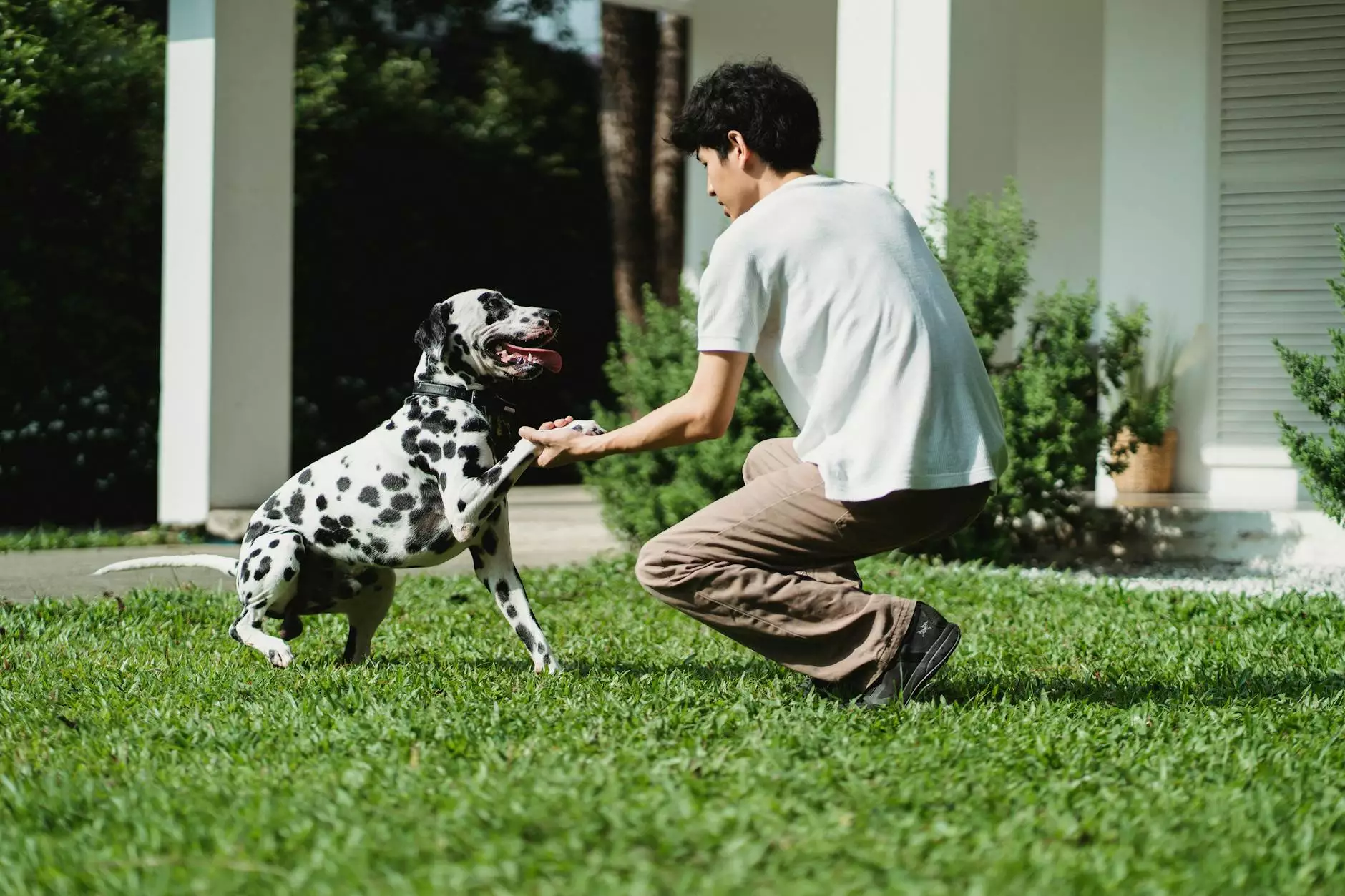 Introduction
Welcome to the FAQs page of The Upbeat K9! Here, we have compiled a list of commonly asked questions regarding dog training, behavior, and the services we provide. As a highly proficient SEO and high-end copywriter, our goal is not only to answer your queries but also to provide you with rich and comprehensive information that helps you better understand your furry friends.
1. How long have you been training dogs?
The Upbeat K9 has been training dogs since 2007. With over 14 years of experience in the industry, our team of dedicated trainers has successfully helped thousands of dogs and their owners achieve their training goals. We believe in using positive reinforcement techniques to create a harmonious bond between dogs and their humans.
2. What training methods do you use?
At The Upbeat K9, we employ positive reinforcement training methods. This means that we focus on rewarding desired behaviors rather than punishing undesirable ones. Our trainers use treats, praise, and play to motivate and encourage dogs during training sessions. We firmly believe that positive reinforcement leads to happier, more obedient, and well-adjusted dogs.
3. Can you help with specific behavior problems?
Absolutely! Our team of experienced trainers has dealt with a wide range of behavior issues, including but not limited to aggression, leash pulling, separation anxiety, and housebreaking problems. We understand that every dog is unique, so we tailor our training programs to address the specific needs and challenges of each individual dog.
4. What services do you offer?
The Upbeat K9 offers a variety of services to cater to the different needs of dog owners. Our services include:
Basic obedience training
Puppy training
Behavior modification
Private training sessions
In-home training
Group classes
Board and train programs
Whether you're looking to teach your dog basic commands or address specific behavioral issues, we have a program suited for you and your furry friend.
5. How long does it take to train a dog?
The duration of dog training varies depending on several factors, including the dog's age, breed, temperament, and the specific goals of the training. While basic obedience training may take a few weeks to a couple of months, behavior modification programs can take longer, depending on the severity of the issue. Our trainers will assess your dog and provide you with a personalized training plan that includes an estimated timeline.
6. Do you offer guarantee for your training results?
At The Upbeat K9, we stand behind the quality of our training programs. We offer a satisfaction guarantee, ensuring that you will see notable progress in your dog's behavior and obedience by following our training methods and recommendations. However, it's important to note that the success of training also relies on the commitment and consistency of the owner in practicing the techniques and maintaining the training regimen taught by our trainers.
7. How do I get started?
To get started, simply contact us through the provided contact information on our website. Our friendly team will be happy to answer any additional questions you may have and assist you in scheduling a consultation or booking a training program. We look forward to helping you and your furry friend on the journey to a well-behaved and happy dog!