Fun (and Informative) Dog Training!
Sep 24, 2022
Testimonials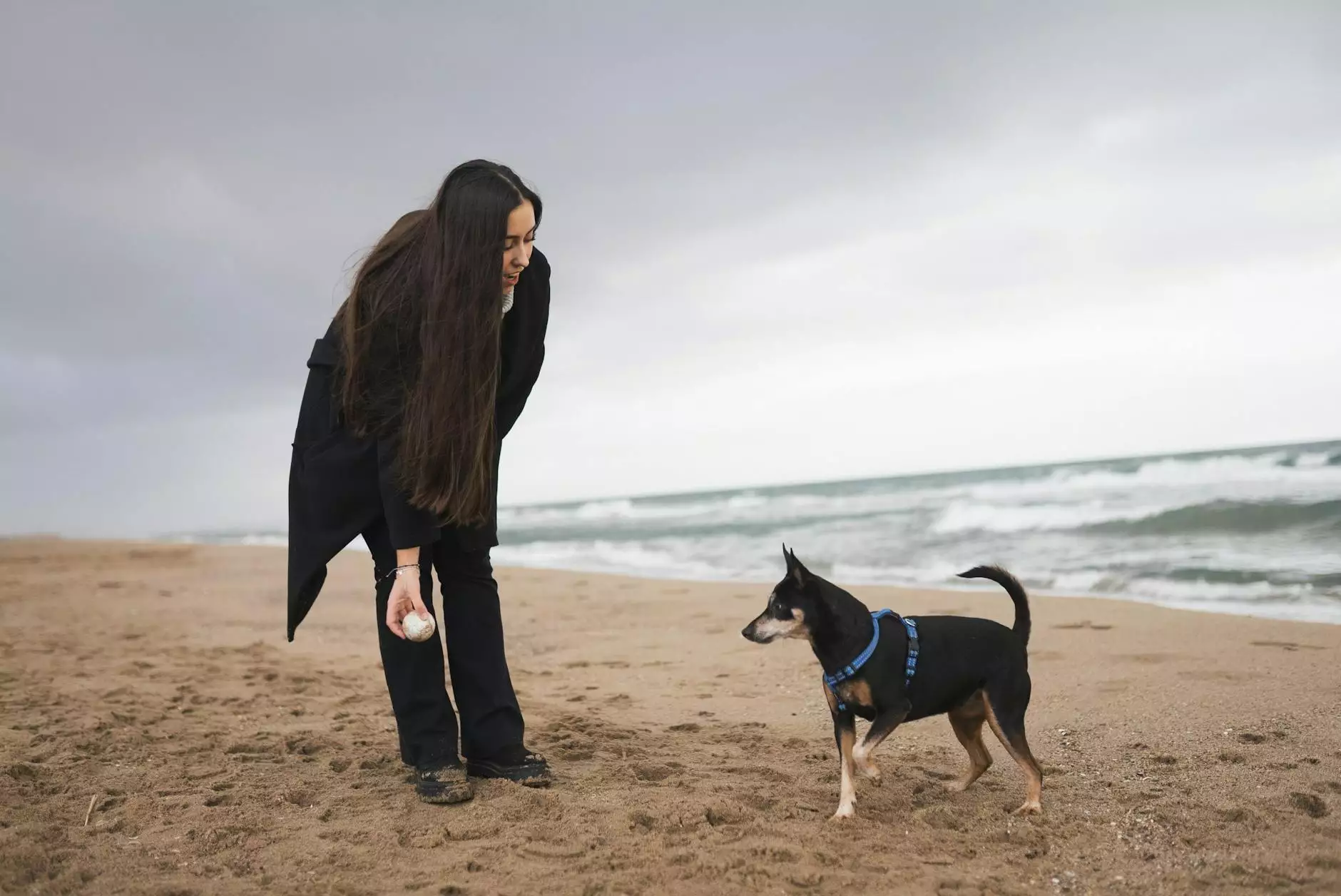 The Upbeat K9 - Your Trusted Dog Training Partner
Welcome to The Upbeat K9, your go-to destination for fun and informative dog training! We understand the importance of having a well-behaved and happy canine companion, and that's why we offer comprehensive dog training services that focus on building a strong bond and positive communication between you and your furry friend.
Why Choose The Upbeat K9?
At The Upbeat K9, we take pride in our unique approach to dog training. Our team of highly skilled and experienced trainers is dedicated to understanding your dog's individual needs and tailoring a training program specifically for them. We believe that every dog is unique and requires personalized attention to thrive.
Comprehensive Dog Training Programs
We offer a wide range of dog training programs that cover everything from basic obedience to advanced skills. Our programs are designed to be both educational and enjoyable for both you and your dog. From puppy training to behavior modification, we have the expertise to address all your dog training needs.
Positive Reinforcement and Force-Free Methods
At The Upbeat K9, we believe in using positive reinforcement and force-free methods to train dogs. We focus on rewarding good behaviors and creating a positive learning environment for your furry friend. This approach not only helps your dog understand what is expected of them but also strengthens the bond between you and your pet.
Experienced and Certified Trainers
Our team of trainers at The Upbeat K9 is highly experienced and certified in dog training. With years of hands-on experience, we have successfully trained and transformed countless dogs into well-mannered and obedient companions. Our trainers stay updated with the latest training techniques and approaches to provide you and your dog with the best possible training experience.
Proven Results and Satisfied Clients
Don't just take our word for it! Our track record speaks for itself. We have numerous satisfied clients who have witnessed remarkable transformations in their dogs' behavior after going through our training programs. Check out our testimonials to hear directly from our happy clients who have experienced the positive impact of our dog training services.
The Upbeat K9 Training Process
When you choose The Upbeat K9 for your dog training needs, you can expect a well-defined and structured training process. Here's what you can expect:
1. Initial Assessment and Consultation
We start with an initial assessment and consultation to understand your dog's behavior, temperament, and your training goals. This allows us to create a tailored training plan that suits your dog's specific needs.
2. Customized Training Plan
Based on the assessment, we create a customized training plan that addresses your dog's specific behavior challenges and training goals. We focus on positive reinforcement techniques to encourage desired behaviors and discourage unwanted ones.
3. One-on-One Sessions
We conduct one-on-one training sessions with you and your dog to teach the necessary commands and behaviors. Our trainers work closely with you, guiding you on the correct techniques and providing support throughout the training process.
4. Practice and Positive Reinforcement
Consistency is key when it comes to dog training. We provide you with the tools and techniques to continue the training at home. Positive reinforcement, including praise, treats, and rewards, plays a vital role in motivating your dog and reinforcing their good behavior.
5. Ongoing Support and Follow-Up
Our commitment doesn't end with the completion of the training program. We provide ongoing support and follow-up to ensure that you and your dog continue to progress and maintain the desired behaviors. Our trainers are always available to answer any questions or address any concerns you may have.
Contact The Upbeat K9 Today!
If you're ready to embark on a fun and informative dog training journey with your furry friend, then look no further than The Upbeat K9. Our experienced trainers, comprehensive programs, and positive training methods make us the perfect choice for all your dog training needs. Contact us today to get started!
© 2022 The Upbeat K9. All rights reserved.