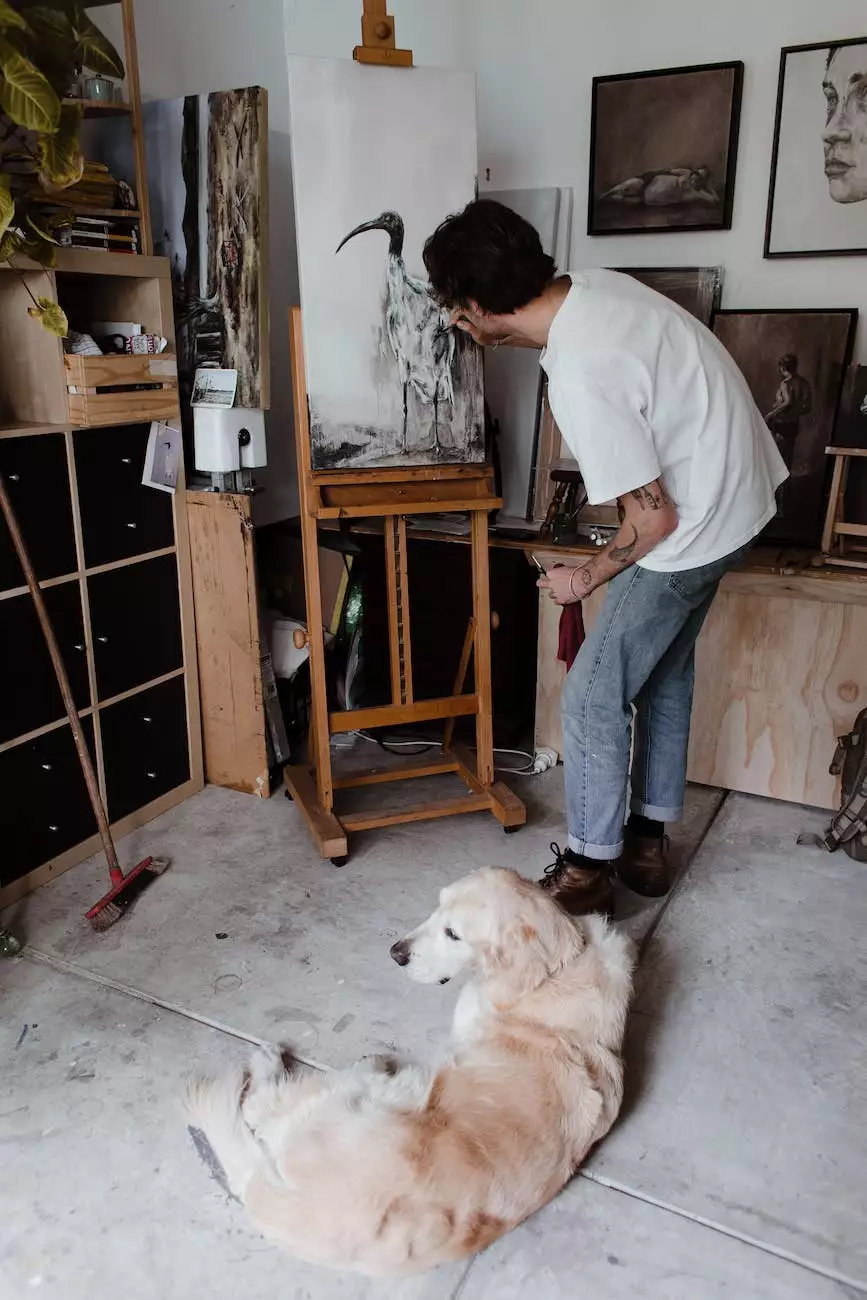 The Upbeat K9: Expert Dog Training for Shelties
Welcome to The Upbeat K9, your trusted source for professional dog training services specifically tailored for Shelties like Bleu. Our team of expert trainers is passionate about helping dog owners establish a strong bond with their furry friends while overcoming any behavioral challenges they may be experiencing.
Why Choose The Upbeat K9?
At The Upbeat K9, our mission is to provide top-notch dog training services that deliver exceptional results. Here's why we stand out:
Expertise: Our trainers are highly experienced and certified professionals in the field of dog training. They possess in-depth knowledge of Shelties and understand their unique characteristics and training needs.
Personalized Programs: We believe that every dog is unique, including Shelties like Bleu. That's why we develop personalized training programs tailored to address specific behavior issues and meet the individual needs of each dog and their owner.
Positive Reinforcement: Our training methods are based on positive reinforcement techniques, emphasizing rewards, praise, and encouragement. We create a positive and enjoyable learning environment for your Sheltie, motivating them to excel in their training.
Comprehensive Approach: Our training programs go beyond basic obedience commands. We focus on developing a well-rounded dog by addressing behavior problems, socialization, and enhancing their overall communication skills.
Results-Oriented: Our track record speaks for itself. We have successfully trained numerous Shelties like Bleu, helping them overcome behavioral challenges and establish a harmonious relationship with their owners.
Our Training Process
When you choose The Upbeat K9 for your Sheltie's training needs, you can expect a comprehensive and structured training process designed to achieve optimal results:
Initial Assessment: We conduct a thorough assessment of your Sheltie's current behavior and discuss your specific training goals. Understanding your expectations enables us to customize the training program to suit your needs.
Customized Training Plan: Based on the assessment, we develop a personalized training plan that focuses on addressing specific behavior issues and achieving your desired outcomes.
In-Person Sessions: Our in-person training sessions are interactive and hands-on. Our trainers work directly with you, guiding you on how to effectively communicate with your Sheltie using positive reinforcement techniques.
Remote Training Option: We understand that not everyone can attend in-person training sessions. For added convenience, we also offer remote training sessions through virtual platforms, ensuring that you can access our expertise from anywhere in the world.
Continuous Support: We believe in long-term success, which is why our support doesn't end with the training sessions. We provide ongoing guidance and support to ensure that the training techniques are implemented consistently and effectively.
Testimonials: Hear From Our Happy Clients
"I am incredibly grateful to The Upbeat K9 for the exceptional training they provided to my Sheltie, Bleu. Before training, Bleu exhibited excessive barking and leash pulling. Thanks to their personalized approach, Bleu is now a well-behaved and confident dog. I highly recommend The Upbeat K9 to any Sheltie owner seeking professional training services." - John, Sheltie Owner
"The trainers at The Upbeat K9 worked wonders with my Sheltie, Bleu. With their positive reinforcement techniques, they helped us address Bleu's separation anxiety and taught us valuable tools to maintain his progress. The Upbeat K9 exceeded my expectations, and I couldn't be happier with the results." - Sarah, Sheltie Owner
These testimonials are a testament to the effectiveness of our training programs and the satisfaction of our clients.
Contact Us for Exceptional Dog Training Services
If you're seeking exceptional dog training services for your Sheltie, look no further. The Upbeat K9 is here to provide you with the expertise and support you need to build a strong and harmonious relationship with your furry friend. Contact us now to schedule a consultation and get started on your journey towards effective training and a happier Sheltie!