Boarding Services at The Upbeat K9
Jul 6, 2019
Boarding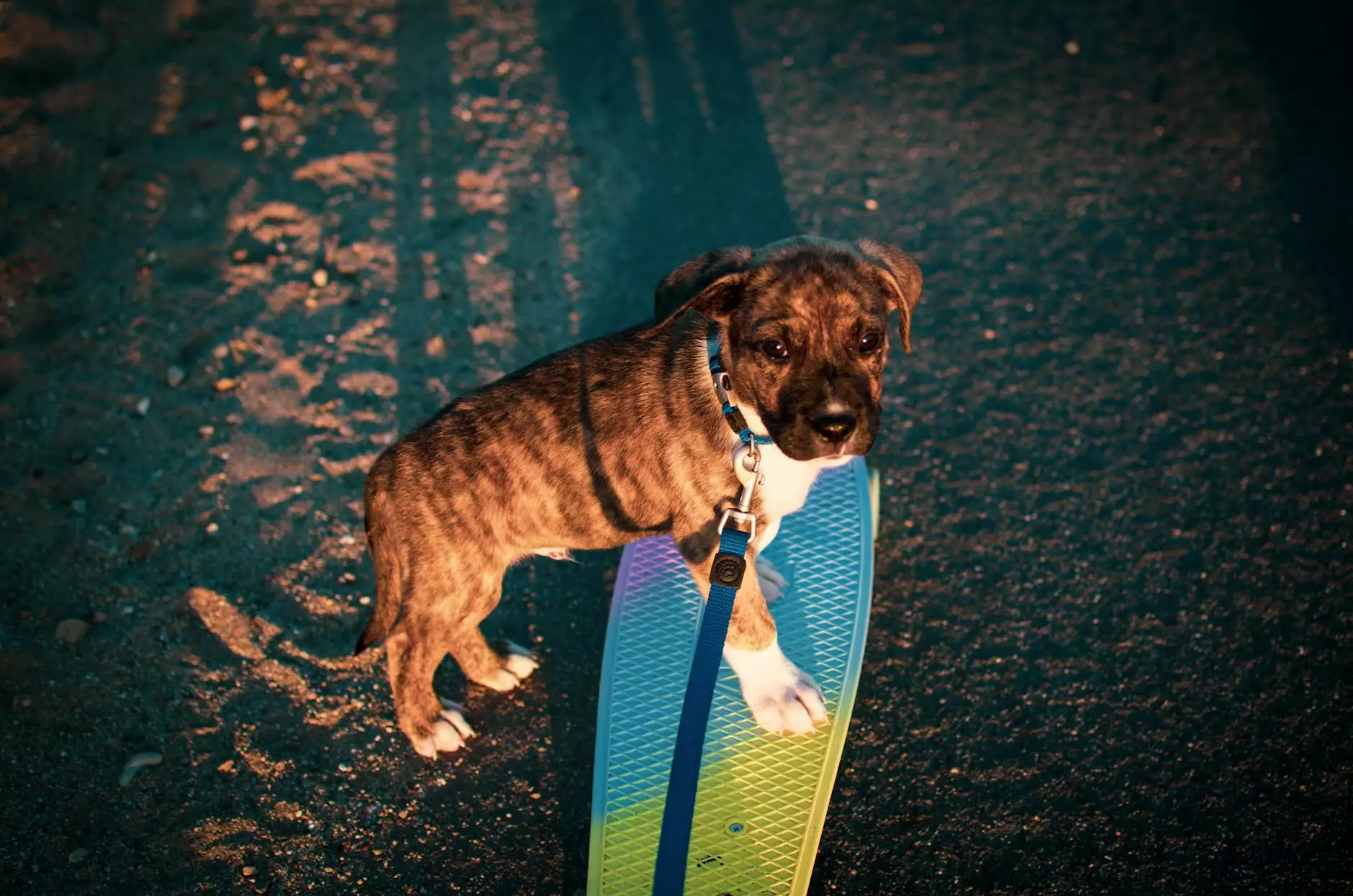 Exceptional Care and Comfort for Your Pets
At The Upbeat K9, we understand the love and concern you have for your pets. Leaving them behind while you're away can be challenging, but our boarding services offer a safe and comfortable environment for your beloved companions.
Unmatched Facilities
Our state-of-the-art boarding facility is specially designed to ensure your pets have a stress-free experience. Each of our spacious boarding suites is equipped with cozy bedding, climate control, and natural lighting to replicate a home-like atmosphere. We maintain rigorous cleaning standards to provide a hygienic environment for all our guests.
Experienced and Caring Staff
The Upbeat K9 takes pride in our dedicated team of trained professionals who go above and beyond to provide exceptional care for your pets. Our staff members are experienced in handling various breeds and temperaments, ensuring that your furry friends receive the attention and personalized care they deserve during their stay.
Engaging Activities
We believe in making your pets' stay enjoyable and stimulating. Our boarding services include regular exercise sessions, interactive playtimes, and nature walks in our secure outdoor areas. Our goal is to keep your pets active, happy, and entertained throughout their stay.
Health and Safety
Ensuring the health and safety of your pets is our top priority. Our skilled team monitors each guest closely, noting any changes in behavior or appetite. We also follow strict vaccination requirements to maintain a healthy environment for all pets. In the event of any medical issues, our trained staff is prepared to provide immediate care and, if necessary, will coordinate with local veterinarians.
Personalized Care
We understand that every pet is unique, and their needs may differ. Whether your furry friend requires a specific feeding schedule, medication administration, or special accommodations, our attentive staff will cater to their individual requirements. Just let us know of any special instructions, and we'll ensure their needs are met.
Affordable and Convenient
At The Upbeat K9, we believe that quality boarding services should be accessible to all pet owners. We offer competitive rates without compromising on the quality of care provided. Additionally, our convenient location and flexible drop-off and pick-up hours make it easier for you to plan your trips while ensuring your pets are in safe hands.
Book Your Pet's Stay Today
Whether you're planning a vacation, a business trip, or need temporary care for your pets, The Upbeat K9 is here to offer an unparalleled boarding experience. Book your pet's stay with us today and trust that they will be in good hands. Contact our friendly staff to learn more about our services or to schedule a tour of our facility.